News
Capacity building for improved bee-keeping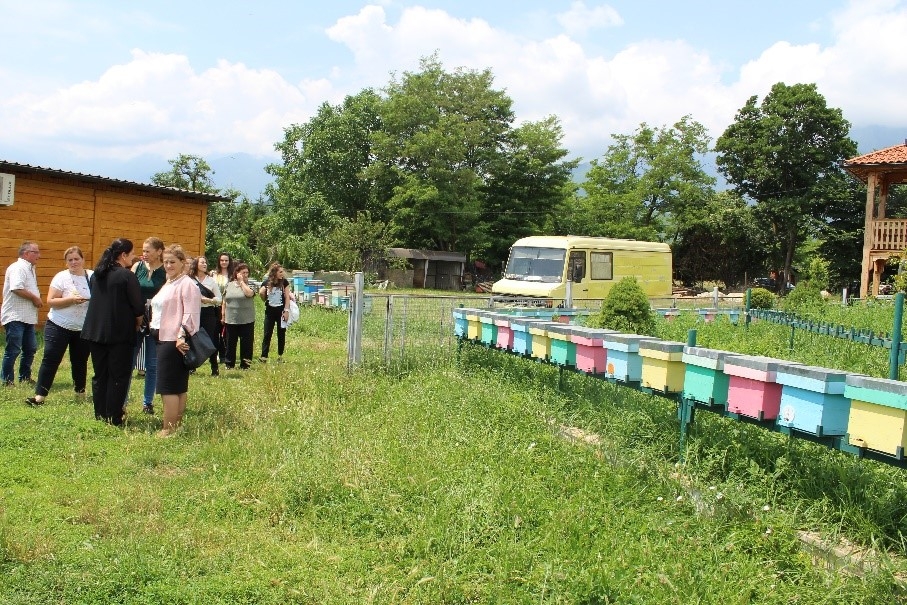 CNVP Kosovo is working closely with women and youth producer groups (WYPGs) to (a) improve their knowledge about the production, harvesting and marketing of quality honey, as well as (b) help them build business relationships with agro-processors.
In close cooperation with the Local Association of Private Forest Owners from Peja, CNVP Kosovo organised a visit to APIKOS Company on 17 June 2019 for 15 farmers from the local WYPG. APIKOS produces Bee Amas (queens), cosmetics, and para-pharmaceutical products. The participants were introduced to the environment in which honey is produced, as well as the laboratory equipment that APIKOS uses to control honey quality.
The activity was supported through the Sida-funded project Strengthening Sustainable Private and Decentralised Forests that is being implemented by CNVP Kosovo.