News
OPEN CALL for trainers for delivering trainings and webinar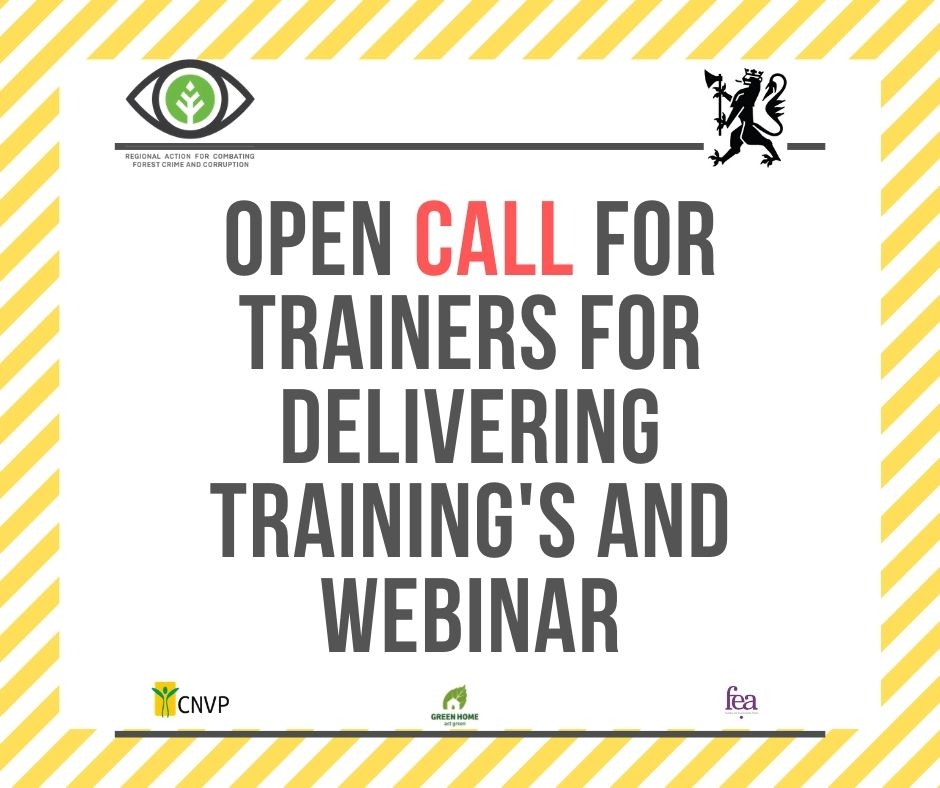 CNVP trough the project "Regional action for combating forest crime and corruption" is looking for trainers to deliver trainings and to create webinars, on topics related to crime and corruption in forestry. More details about the assignment are provided in the attached ToR.
Trainers/consultants should send their application, including their training plan/programme and fees, no later than 15 August 2020 16:00 h CET. Applications should be send electronically to the following e-mail: voislav.todorov@cnvp-eu.org
Any questions related to this service can be send to voislav.todorov@cnvp-eu.org , latest one week before the end of the call.