News
Post Plantation Care for cultivated MAPs in Albania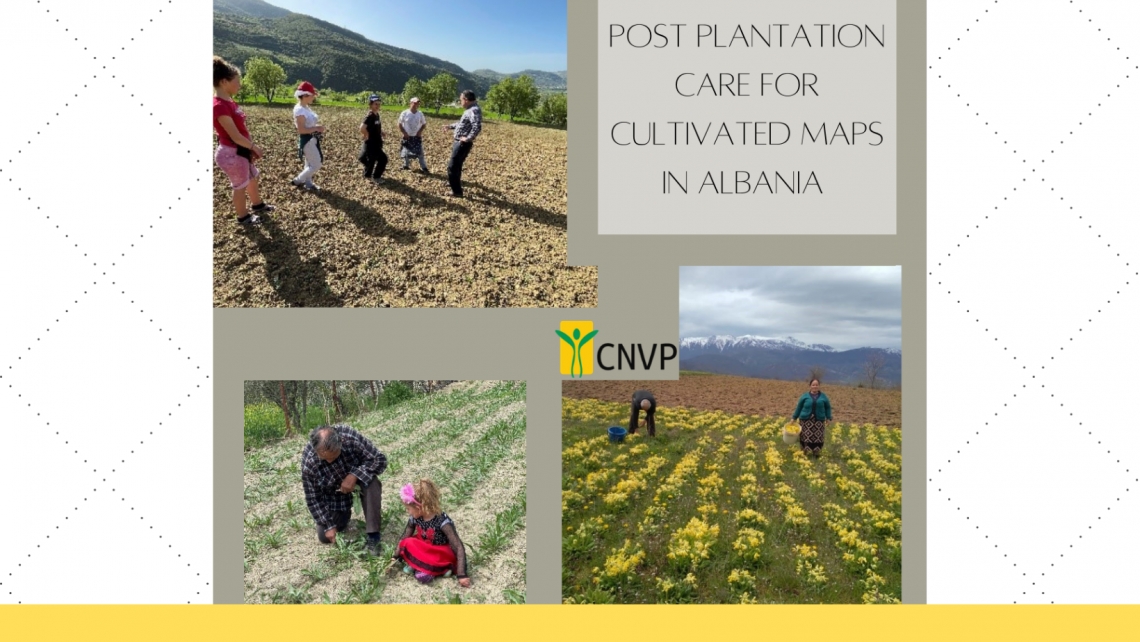 CNVP Albania is implementing the Local Economic Development Project (LED) with the financial support of the Swedish International Development Cooperation Agency (Sida) in 6 regions in Albania, Tirana, Elbasan, Korca, Shkoder, Diber, and Berat.
During the first months of project implementation, more than 300 farmers were supported with seedlings of different MAP varieties such as Cian, Red Clover, Mallow, sage, lavender & Primula Veris, in order to increase cultivated areas and as well to better land management and more incomes for the farmers. Through common meetings with businesses and farmers are identified MAPs varieties according to the market demands, production and qualities, and prices. Farmers completed the plantation works in the months of March-April, with all the needed agro technical services, such as soil preparation, plowing, planting properly as per the instructions of the technical expert by the company.
After the plantation period, the care and maintaining of cultivated MAPs are very important to reach good production. May is the crucial period for farmers to provide needed agro-technical services such as clearing of bad bars, manual hoeing, irrigation. From monitoring process in Skrapar, Diber, Tirana is resulting that these services are being done in time and properly by the farmers. Providing good agro technical services will result in a better product and more harvested product. Extension service is being provided continuously and in particular at this time of the year, on post-plant care.
The project has stimulated in collaboration with local business importance of extensionist services to farmers and this is happening in all project regions.
Women and youth play an important role, thus, the knowledge provided by extensionists is shared with the whole family. During the meetings with farmers, it remains important ways of drying of MAPs which can reflect better price and this process is mostly managed by women.