News
Education and raising awareness on biodiversity and climate change –Implemented Activity of the LEAP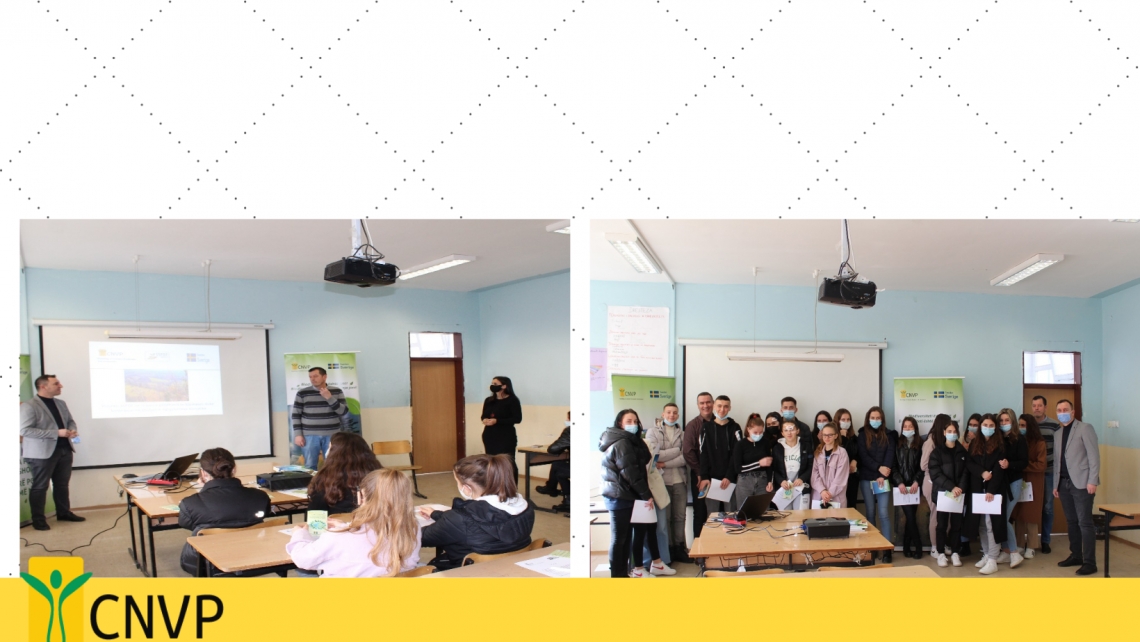 On 9th of December 2021, the raising awareness activities on the importance of biodiversity and climate change were organized with schoolchildren, youth, and NGO-s.
The activities were held at the high school "Naim Frasheri" in Shtimje Municipality with representatives of youth environmental organizations, school children, teachers, and the director of the school.
The Association of private forest owners (APFO) "Gryka Carralaves" in Shtime, with environmental experts and support by CNVP Kosovo, organized and coordinated this activity.
Through this activity, schoolchildren and youth had an opportunity to learn more about the role and importance of biodiversity, how to protect the environment, what are the main threats to biodiversity today in Kosovo and beyond, what is the contribution of the project in this regard as well as priorities for the future that would also affect the mitigation of climate change.
The activities implemented for raising awareness of biodiversity are part of the policy document: Local environmental action plan for the municipality of Shtimje, which has been supported by CNVP Kosovo.
CNVP will continue to support similar raising awareness and education activities regarding biodiversity and climate change, as well as encourage the increased participation of schoolchildren and young people in this important process.
The activity was supported through the Sida-funded project Strengthening Sustainable Private and Decentralised Forests that is being implemented by CNVP Kosovo.