News
CNVP contributes to the elimination of violence against women through its projects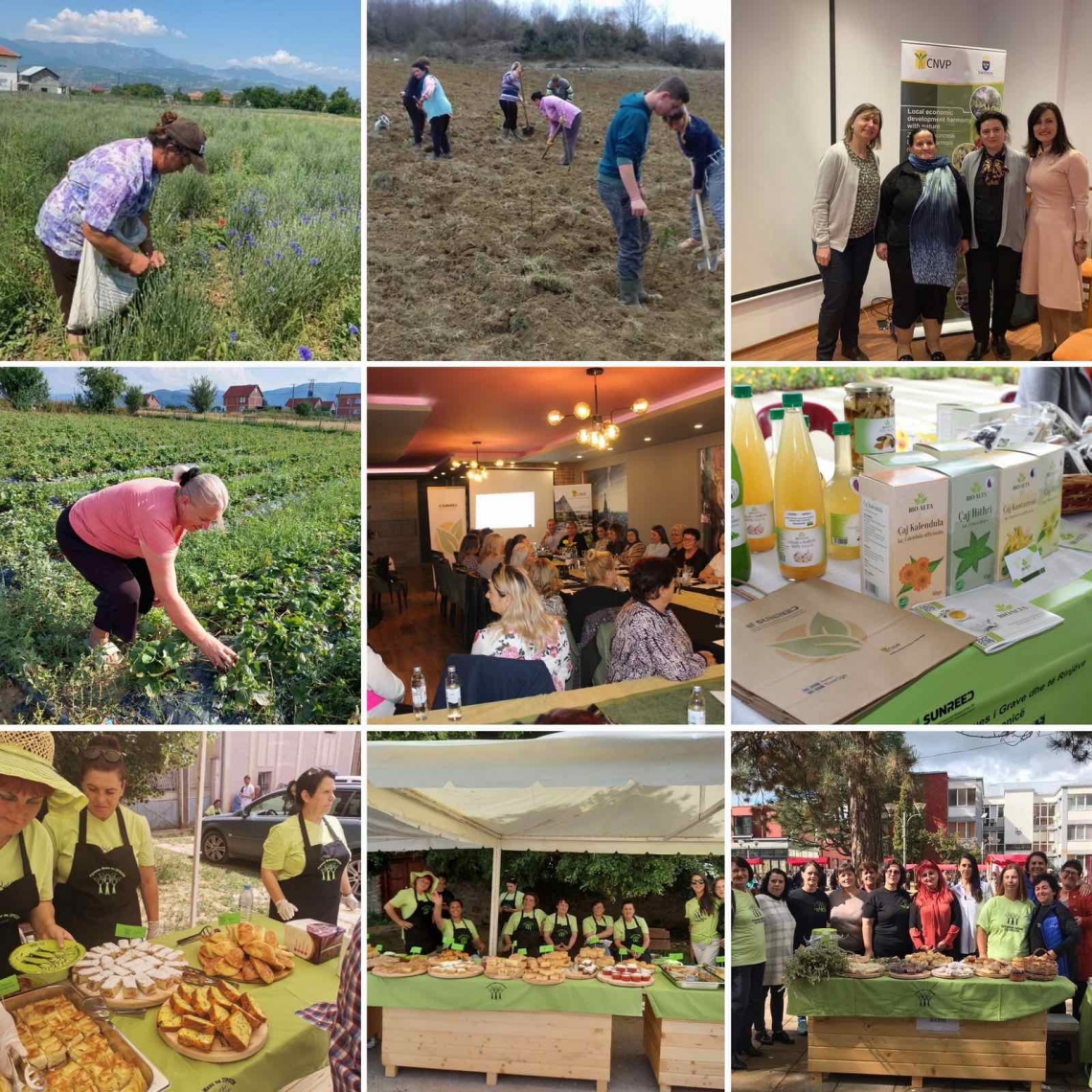 16 days of activism campaign against gender-based violence started on 25th November and eliminating all forms of violence is a joint mission for all development actors. One of the main underlying causes of violence against women is lack of economic empowerment and CNVP Foundation is committed at giving its contribution toward eliminating violence against women by mainstreaming gender equality and integrating women economic empowerment in all its projects and activities.
In Albania, through the LED project funded by Sweden, 300 women in six regions in rural areas are being supported to increase their incomes by cultivating the most market demanded Medicinal and Aromatic Plants, to secure their market by entering into Contract Farming Agreements with MAP companies and increasing their knowledge on good agriculture practices through business-driven extension service.
Enabling rural women to become better engaged in forest product market system for non-timber products contributes to their economic empowerment and household emancipation. In Kosovo 15 Women and Youth Producers Groups were established with the support of CNVP, leading to more opportunities for jobs and incomes. In addition, in the framework of the SUNREED project funded by Sweden, CNVP is also organizing a series of training for rural women in human rights perspective, and in enhancing cultivation, harvesting, post-harvesting, and certification of non-wood forest products.
The empowerment of rural women in agriculture has unlocked opportunities for the development and progress of women and the entire society. Such is the case with the Rural Women from Prespa in North Macedonia. This association of women caused positive, social changes, innovations in Prespa and the region.
CNVP in North Macedonia, together with PONT, recognized the potential of this association of women, with different professions, backgrounds, and ages. Working with joint forces, these organizations contributed to the Rural Women from Prespa, through catering activities, to promote Prespa's traditional food and achieve higher profits. At the same time, with the plantation of mountain tea, which is treated as an endangered species, in addition to achieving higher profits, they emerged as leaders in improving life in their community as well as preserving biodiversity.