News
Helping CSOs contribute more effectively to Montenegro's rural development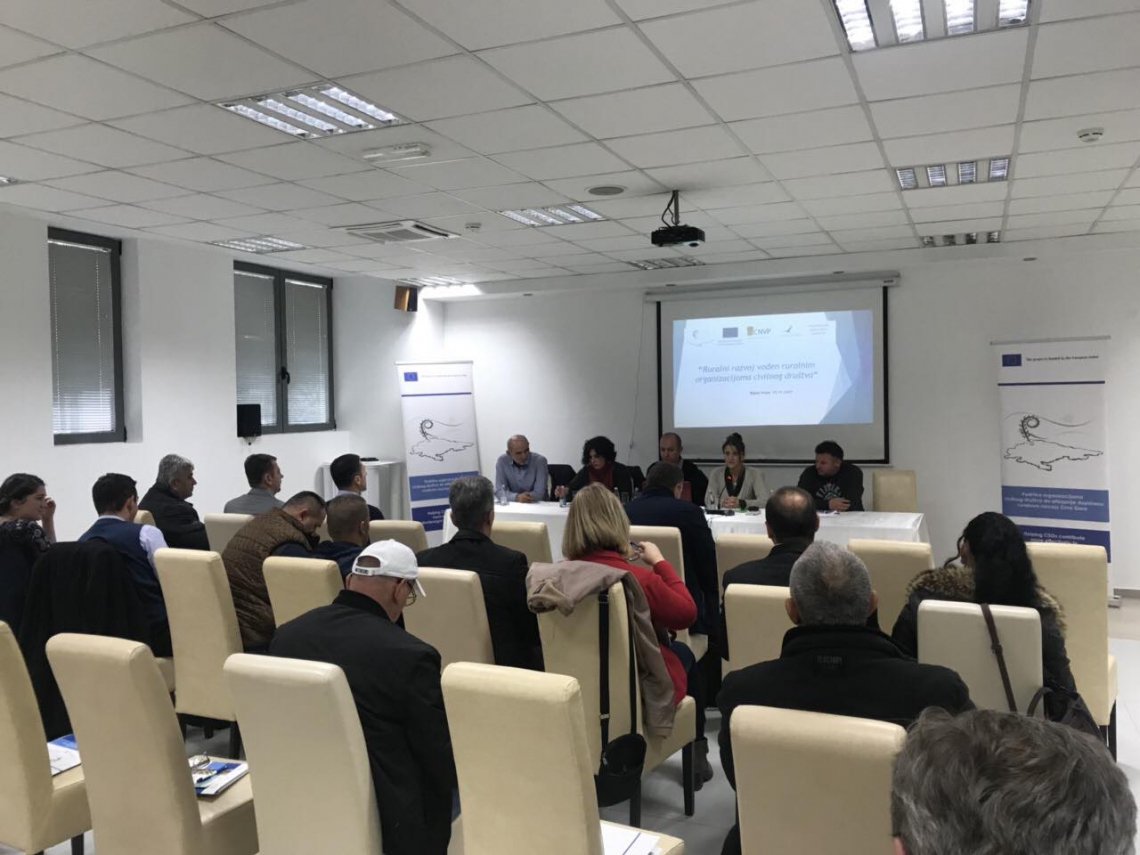 26 representatives of rural NGOs, local authorities, the press and television attended a kick-off meeting and press conference in Bijelo Polje on 15 November 2017 for the EU-funded project Helping CSOs contribute more effectively to Montenegro's rural development. The project is being implemented by CNVP and its partners, the Regional Development Agency, BKP and the Union of Farmers, Montenegro.
Following an introductory presentation by CNVP, the participants discussed how the project's activities would address major development problems in rural areas, particularly the lack of economic and social infrastructure (e.g. roads, kindergartens and schools) that is necessary to keep young people in rural areas.
The audience hoped that implementation of the project would help to improve the current situation in Montenegro's rural areas.