News
Strengthening implementation of the nature protection acquis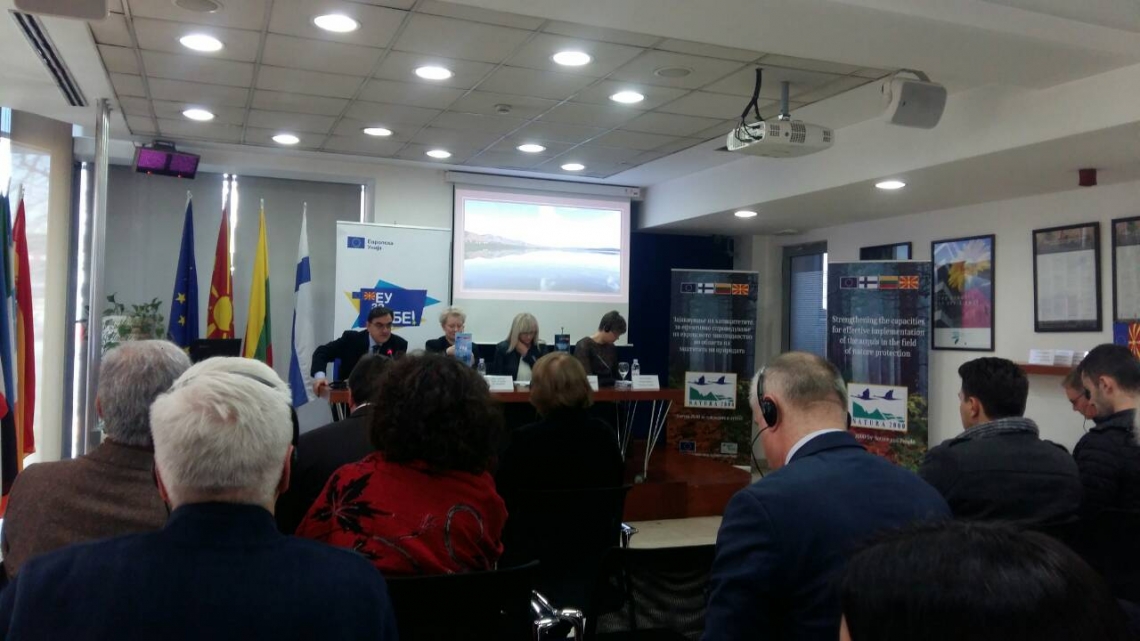 On 5 February 2018, CNVP attended a workshop related to Macedonia's NATURA 2000 processes. Organised through the EU-funded twinning project Strengthening the capacities for effective implementation of the acquis in the field of nature protection, the Ministry of Environment and Physical Planning outlined the importance of the project for harmonising Macedonia's legal framework related to nature protection with EU requirements and directives.
The main goals of the project are to: 1) increase capacities at local level for effective implementation of nature protection activities; 2) prepare methods and protocols for monitoring according to the Birds and Habitat Directives; and 3) improve the legal framework regarding nature protection and its harmonisation with the Birds and Habitat Directives. The project is being conducted on two pilot sites at Prespa Lake in Resen, and National Park Pelister in Bitola.
The ministry's twinning partners are Finland's Institute for Nature Protection and Metsahallitus - Parks of Finland, as well as Lithuania's State Service for Nature Protection.
CNVP has Balkan experience of promoting processes regarding NATURA 2000, as well as training/advising its partners and clients on the requirements of the EU's Birds and Habitat Directives.