News
CNVP participates in Ditet Dibrane dhe Matjane ne Tirana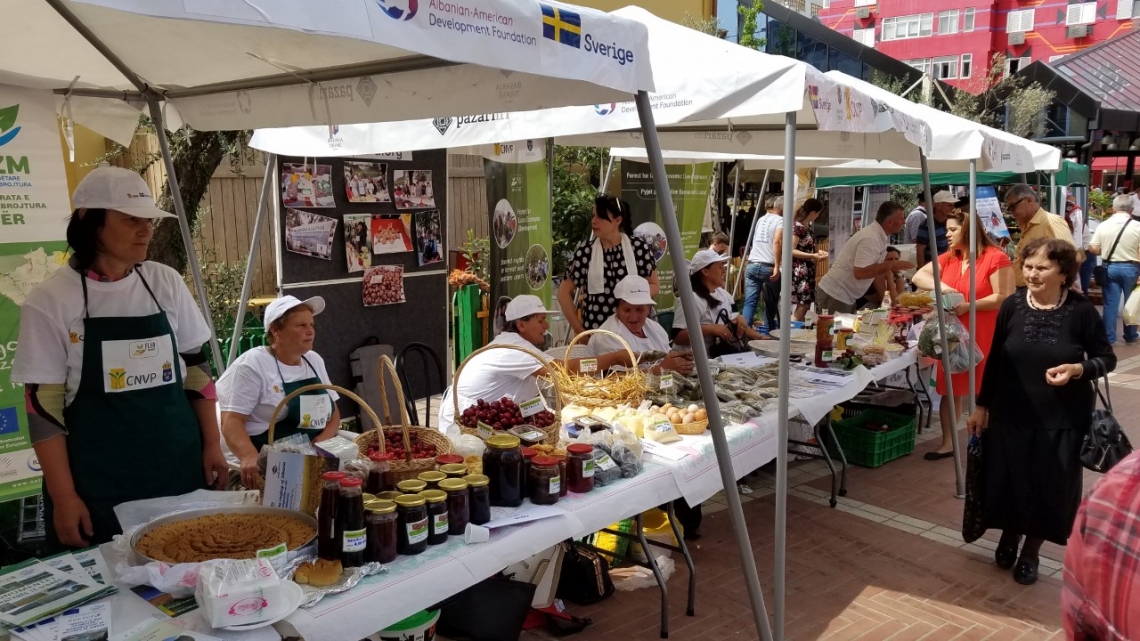 For the second consecutive year, CNVP participated in the Ditet Dibrane dhe Matjane ne Tirana activity which was held in Tirana on 8 and 9 June 2018. Other participants included Tirana municipality, Pazari i Ri TID Tirana, the Albanian-American Development Fund and the Albanian Local Community Development Fund.
In cooperation with Diber, Bulqize, Klos and Mat municipalities and Regional Development Agency 2, more than 50 representatives of the region presented their products and services, covering agro-industry, handicrafts, traditional foods, hotels, restaurants, family tourism, tourist guides and special recreation centres. Dibra's circus troupe and a Takewondo youth club also participated. Minister Klosi and the Ministry of Tourism and Environment attended the event.
The event was reported on the following links: * https://www.facebook.com/Durim.Kaba/posts/10212914141631898 * https://www.youtube.com/edit?o=U&video_id=4hxjbn63x1o * https://www.facebook.com/rda2tirana/posts/1022398634575179 * http://rda2tirana.org.al/lajme/102-panairi-ditet-dibrane-dhe-matjane-ne-tirane
The event was supported through Forests for Local Economic Development, a project financed by the Swedish Embassy and implemented by CNVP Albania.