News
CNVP Serbia contributes to public debate at Aarhus Centre, Novi Sad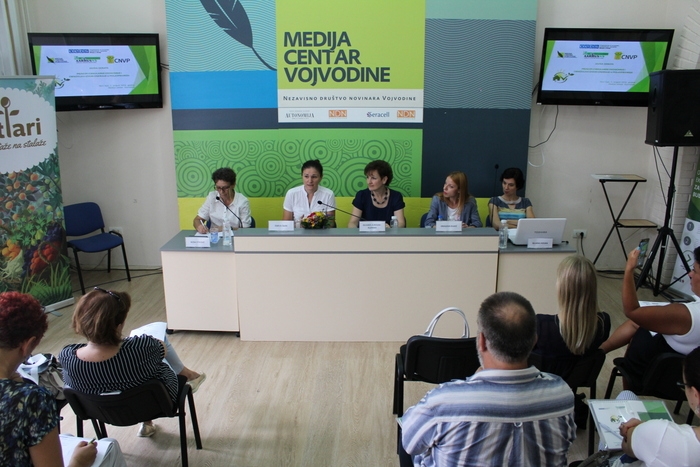 A public debate was organized by the Aarhus Centre, Novi Sad on 2 August 2018. Supported by the OSCE Mission in Serbia, the meeting was attended by representatives of public institutions, the media and farmers, as well as the private and civil society sectors.
Biljana Viduka presented the conclusions of the study Advancement towards the circular/sustainable economy in Vojvodina, with the focus on: the application of the principles of the circular economy in agriculture; the use of agriculture waste as a source of renewable energy; and the effects of farming on both the environment and organic production. Viduka said that the main obstacle to developing the circular/sustainable economy in Vojvodina is the lack of information among farmers on how to mitigate negative environmental effects.
Dragana Djukic, CNVP Serbia's representative, outlined the potential benefit of using wood biomass, focusing on EU standards and regional experience. Examples of CNVP best practice from Albania, Macedonia and Kosovo were presented covering sustainable forest management, development of biomass value chains, and the installation of wood chip heating systems in schools.