Past
Exploring the Macedonian forests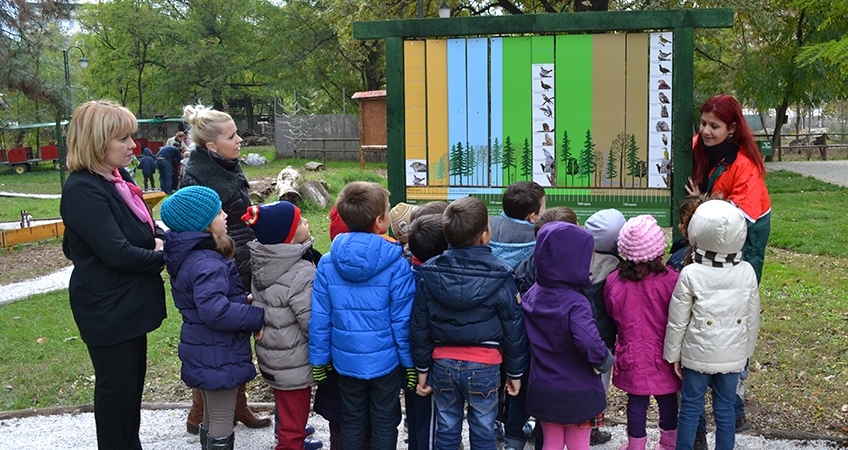 CNVP expended its field of expertise in supporting and implementing Nature Conservation initiative 'Exploring the Macedonian forests - being in touch with nature'.
This is a 6 month project initiative aiming to increase awareness on forest importance.
The project will focus on:
- Preparing a guideline for educators including games related to plant and animal species living in the Macedonian forests. Guide book on environmental education from the Alfred Toepfer Academy for Nature Conservation (NNA) will be adapted to animal and plant species living in the Macedonian forests. The guide will offer instructions that can help children learning essential foundations for themselves but as part of nature.
- Conducting number of educational workshops with interactive approach, engaging children to explore the Macedonian forests.Trough games children can receive basic information about the animals living in the Macedonian forests, their habitats, interrelations and relationships between human beings and nature.
- Constructing interactive educational trail to explore the forest. The trail will teach visitors basic information about trees, animals, birds, insects, their interrelations, importance and finally connecting them with human activities. For younger children the trail can be initial place to touch, hear, smell and see the forest. This supplementary education ground aims to make a difference in how children think and feel about the living beings, their community and their relationship with the environment.
The project is supported by the Alfred Toepfer Academy for Nature Conservation (NNA) and implemented in a joint cooperation between CNVP and the Skopje Zoo Centre.