News
Cost-benefit of innovative heating systems using wood biomass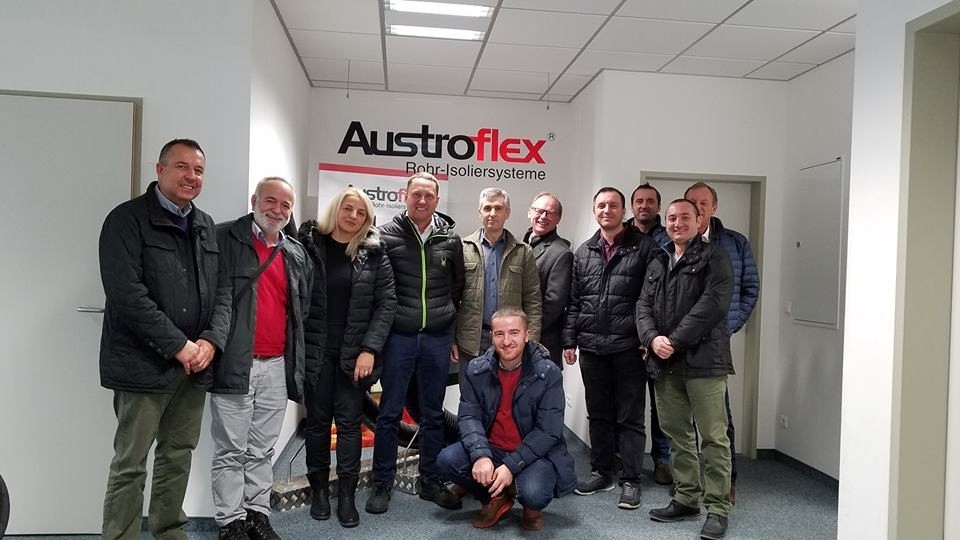 A training programme on the cost-benefit of innovative heating systems using wood biomass was held in Austria during 3-6 December 2018 attended by staff from CNVP Kosovo and CNVP Albania.
The purpose of the training was to improve CNVP's capacity to develop simple financial studies of the costs and benefits associated with alternative coppice-based forestry models, and the ex-post analysis of innovative heating systems based on wood biomass.
During the training, CNVP staff learned about how to calculate the heating price, as well as understand investment costs, operating costs and heat values of biomass.
Training included study visits to: (a) Austrian companies that are producing biomass boilers and heating pipes for district heating of public buildings e.g. schools, collective buildings, hospitals etc.; and (b) farmers who are producing wood chips for district heating. These visits enabled the trainees to understand how the value chain of biomass production from the forest to final consumers is organised.
The training was supported through two Sida-funded projects being implemented by CNVP: Strengthening Sustainable Private and Decentralized Forestry (Kosovo), and Forests for Local Economic Development (Albania).