News
Innovative approach for district heating at municipality level, Kosovo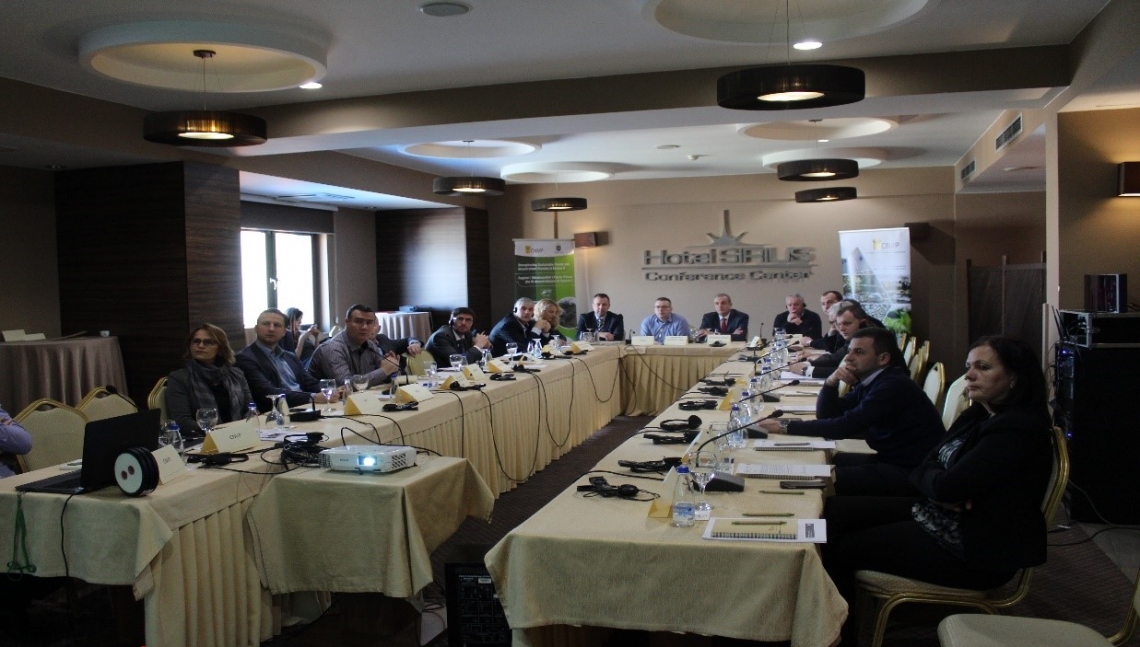 On 7 February 2019, CNVP Kosovo organized a round table in Pristina to analyse the development of wood biomass production models. Topics discussed included: finding solutions for heating by reducing the use of firewood; increasing energy efficiency; and reducing air pollution.
Participants included representatives from the Swedish Embassy, the mayors from selected Municipalities, the Ministry of Agriculture, Forestry and Rural Development (Department of Forestry and Kosovo Forestry Agency), the Ministry of Environment and Spatial Planning, IFC, the Millennium Challenge, and the National Association of Private Forest Owners.
High interest was shown by the municipalities which have the potential to pilot test a decentralized district heating system based on wood biomass with which to: promote energy efficiency; improve environmental services; promote the establishment of partnership schemes between local government and the business community; and increase employment opportunities.
The round table produced a letter of agreement to help municipalities cooperate with all relevant actors in the wood value chain for heating, and receive support from donors.
The activity was supported through the Sida-funded project Strengthening Sustainable Private and Decentralized Forests that is being implemented by CNVP Kosovo