News
Ambassador for Peace, Albania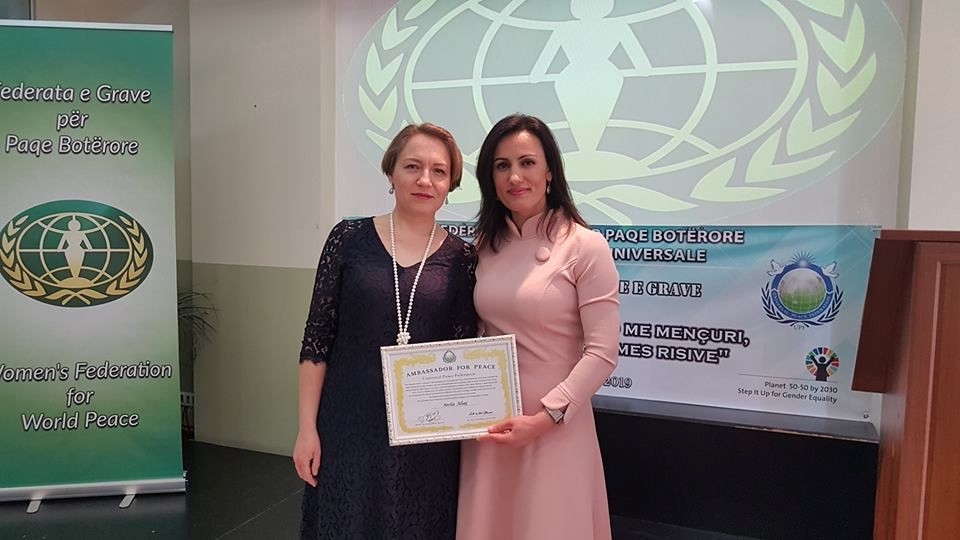 On 9 March 2019, CNVP Albania Gender Advisor, Anila Aliaj, was appointed Ambassador for Peace by the Universal Peace Federation.
The Federation awards this title to individuals who have dedicated themselves to practices which promote universal moral values, strong family life, international harmony, renewal of the United Nations, and the establishment of a culture of peace.
Anila has 16 years' experience of raising awareness on gender issues in Albania, including increasing women's economic and social empowerment. She has played an important role in increasing the number of women in decision-making bodies within civil society. In addition, she has helped to build women's capacities, organized fairs that market their local products, and established links with women producers and their businesses in Albania.