News
Green economy financial facility launched in Albania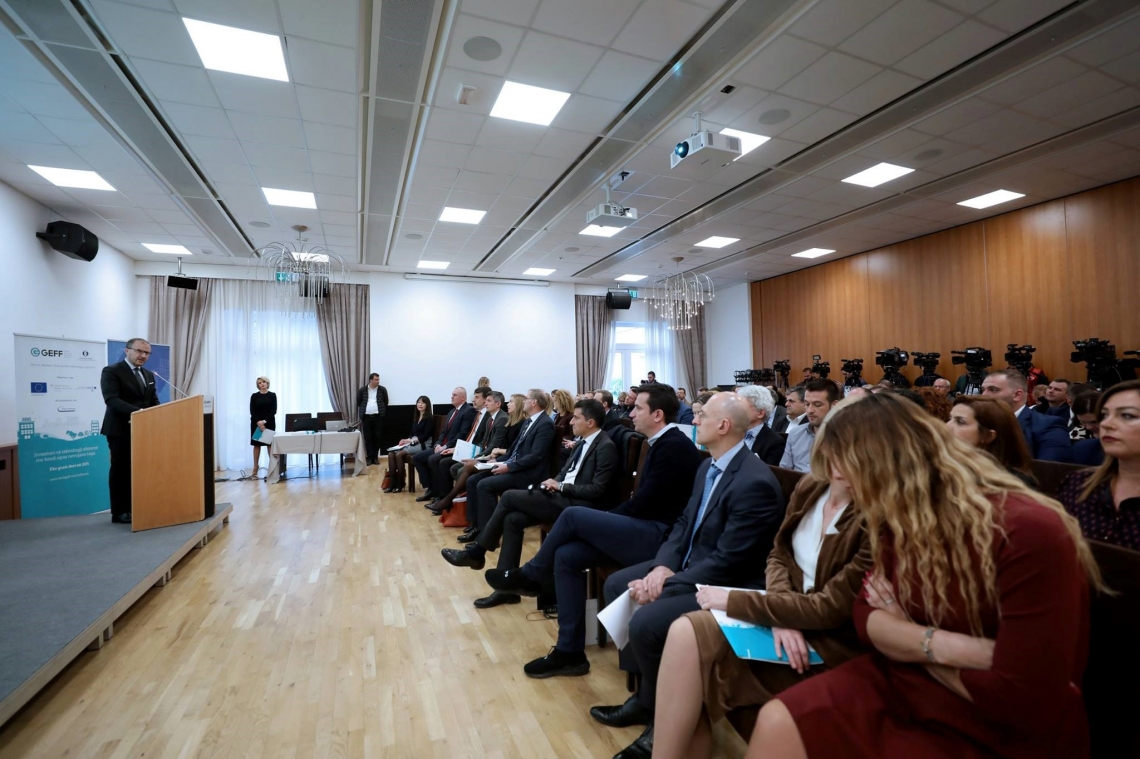 On 12 March 2019, CNVP Albania attended the launch of the first financial mechanism on the green economy. This facility is supported by the EU, the Federal Ministry of Republic of Austria, and the Western Balkans Investment Framework (WBIF) in cooperation with the Energy Community. Being implemented by EBRD, the facility is intended to make the economy greener which will benefit all citizens in Albania and the rest of the Western Balkans.
Through the facility, the Western Balkans will contribute to 1.6 Terra Watt Hours per year in energy savings i.e. over 4 months' annual electricity consumption in Albania.
The EU has identified 36 Green Banks in the Western Balkans which have the toolkits, consultants and know-how to provide "green" loans. The EU contribution for the regional residential sector will inject 85 million euro in "energy efficiency" loans of which 9 million euro have been committed to Albania. This will allow households to modernise their windows, doors and boilers, and invest in technologies that provide domestic energy savings. EBRD support will make loans 15-20% cheaper. At the same time, the Albanian Government will need to invest in sustainable infrastructure, and encourage innovative green technologies.
AS CNVP Albania is working to build a greener economic environment, it supports such initiatives and facilities.