News
Increased incomes for vulnerable families in Strpce, Kosovo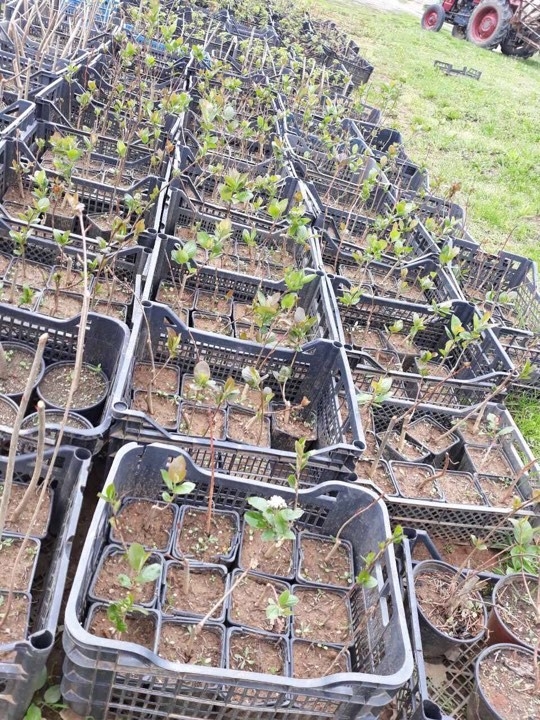 Vulnerable groups in rural areas of Kosovo are being supported by CNVP Kosovo. This is creating a better employment environment for woman and youth producer groups (WYPGs), and promoting women's economic empowerment.
Established in 2016, the WYPG within the Association of Private Forest Owners (APFO) in Strpce municipality has 20 women/youth as members. It focuses on the production and processing of different cultivated forest fruits, as well as aromatic herbs and teas. They also produce fruit juices, sweets, jam and honey.
Responding to the potential for income generation amongst vulnerable families, CNVP Kosovo has supported the WYPG to expand its production, providing them with 700 seedlings of aronija for planting on 0.20 ha. More than 10 families from villages around Strpce have planted aronija fruit, and benefited from capacity building related to new technologies of fruit cultivation, including harvesting, classification, packaging and marketing.
Through this support, Sterpce's APFO will increase its capacity for job creation and income generation for vulnerable groups in the municipality.
This assistance has been provided through the SIDA-funded project Strengthening Sustainable Private and Decentralized Forestry that is being implemented by CNVP Kosovo.