News
LED stakeholder meeting in Petrele, Tirana region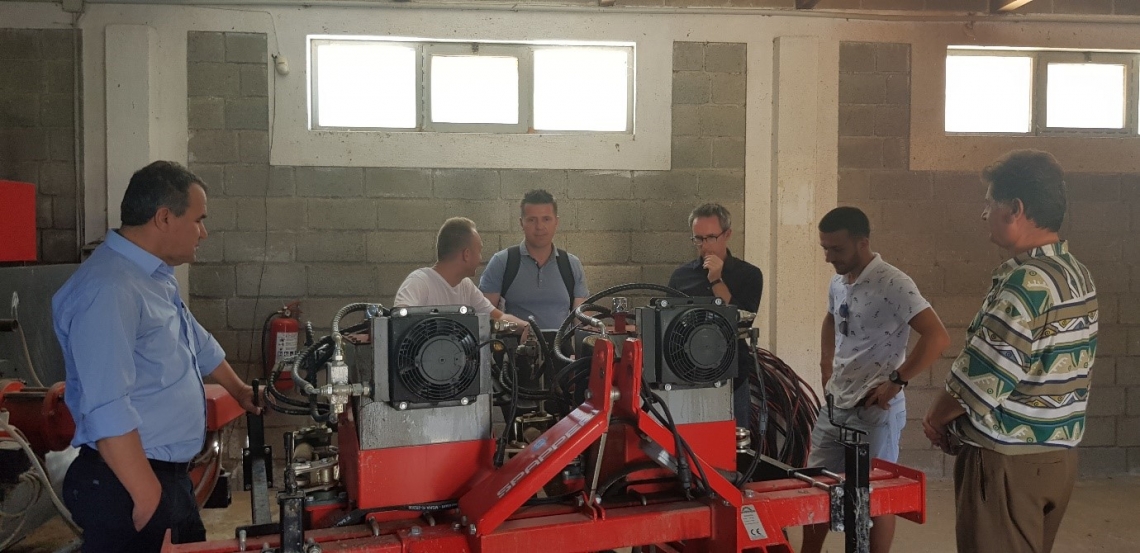 On 21 June 2019, CNVP Albania held a meeting in Petrele, Tirana region under the framework of the Sida-funded Local Economic Development (LED) project. Consultants, producer group members and representatives from the Mediterranean Export Import Albania (MEIA) company assessed the area's potential for growing medicinal and aromatic plants (MAPs). They also observed the organization of farmers, and identified the main market players.
12 km southeast of Tirana, next to the Tirana-Elbasan road, Petrele administrative unit's main activities are agriculture and livestock. Recently, inhabitants have started to cultivate new MAP varieties, grapes, horticulture crops and fruit trees. The area is rich in blackberry, juniper, rose hip, oregano, chamomile, mountain tea, hollyhock, fern, etc., most of which are known for their medicinal properties. There is high market demand for these wild products which are an important source of employment and income for local people involved in their harvesting, collection, processing and sale.
MAP varieties, including heli crissum, lavender and bay leaves, have been introduced by MEIA which is involved in the cultivation, production and export of essential oils. 50 ha is being cultivated on land rented by the company, as well as on that owned by farmers. MEIA buys fresh, cultivated MAPs of high quality that meet EU standards from farmers who they train, and for whom they provide seedlings. The company employs 20 people full-time, with 20 part-time/seasonally employed who are mostly women and youth. MEIA also collects wild black juniper and bay leaves from individual farmers.
CNVP is working closely with MEIA, individual farmers and Petrele Administrative Unit, (as well as similar stakeholders in three other regions of Albania), to implement LED project activities and meet milestones agreed with Sida.