News
IUCN Regional Conservation Forum 2019, Rotterdam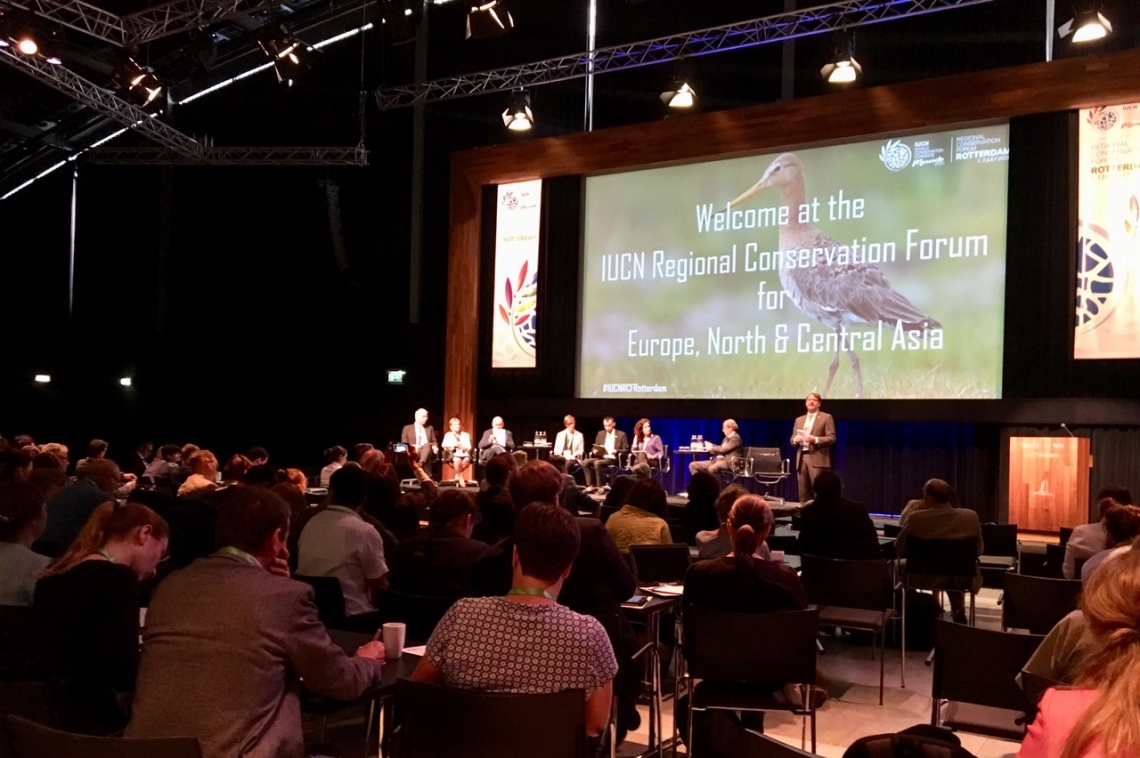 CNVP attended the IUCN Regional Conservation Forum for Europe, North and Central Asia held during 1-3 July 2019 in Rotterdam, Netherlands.
Held every four years, the Forum is a key opportunity for the IUCN Constituency to prepare for the 2020 IUCN World Conservation Congress and to ensure that regional matters are adequately considered.
The programme was focused on moderated panel discussions, presentations, interviews, plenary conversations, side events, exhibitions and workshops all aimed at inspiring conservation solutions for Eastern and Southern Africa ahead of the IUCN World Conservation Congress 2020.
The event brought together around 380 members, state and not state actors from more than 50 nationalities that had opportunity to be inspired, learn, share, network and influence future nature conservation efforts.
Since 2018 CNVP is a member of IUCN representing the nature conservation concerns from North Macedonia, Albania, Kosovo, Montenegro, Serbia and Bosnia-Hercegovina.