News
MAPs a great opportunity for Local Economic Development in Albania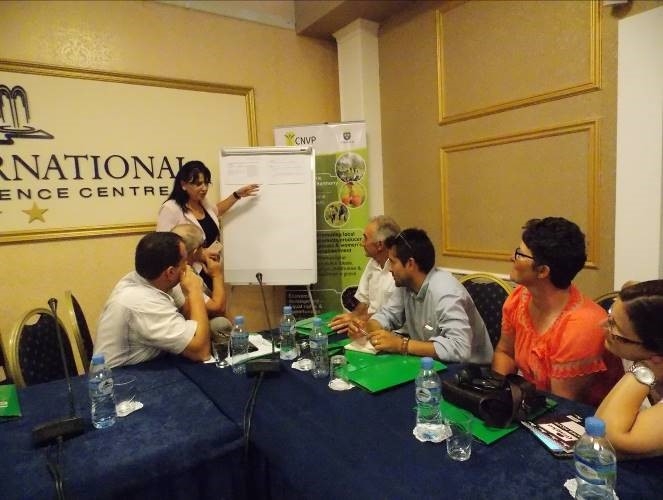 On 31 July 2019, CNVP Albania organized a National Workshop focusing on Market System Analysis of Medical and Aromatic Plants in Albania in the framework of "Local Economic Development" –LED project supported financially by the Swedish Embassy in Albania.
CNVP Albania has undertaken an analysis using Market System Approach in MAPs sector identifying sector constraints affecting the development and growth of the MAPs sector in Albania, ultimately with the aim of identifying and designing interventions targeting key bottlenecks impeding change and transformation of the sector. The analysis is guided by market systems thinking which helps to understand how a system can work more efficiently and sustainably for poor and disadvantaged groups
A wide range of stakeholders varying from different institutions such as Albanian Parliament, Ministry of Agriculture, Ministry of Environment, and Swedish Embassy, Local Government representatives, companies/business exporters dealing with MAPs, farmers and other NGO-s involved in the sector.
Findings from market system analysis were presented together with identified MAPs sector constraints and a menu of potential interventions for improving MAPs sector. In order to validate the findings from the field and theoretically test proposed interventions a whole session was dedicated to group work (using Round Robin technique) where participants formed four groups with mixed actors and analysed the proposed interventions, identified the steps needed to be undertaken together with the roles of different actors in the process.
A detailed report on Market System analyses is being prepared and will be shared with relevant stakeholders.
CNVP Albania is implementing LED project in four regions in Tirana, Elbasan, Korca and Shkoder using Market Systems Development (MSD) as an approach to development that works through public and private actors to generate sustainable large-scale impact. It is analysis-led and interventions are developed to respond and align with the capabilities and incentives of those public, private, and civil society actors, and on how systems can work better to deliver impacts for disadvantaged people.