News
Bike4Climate and Climate movie night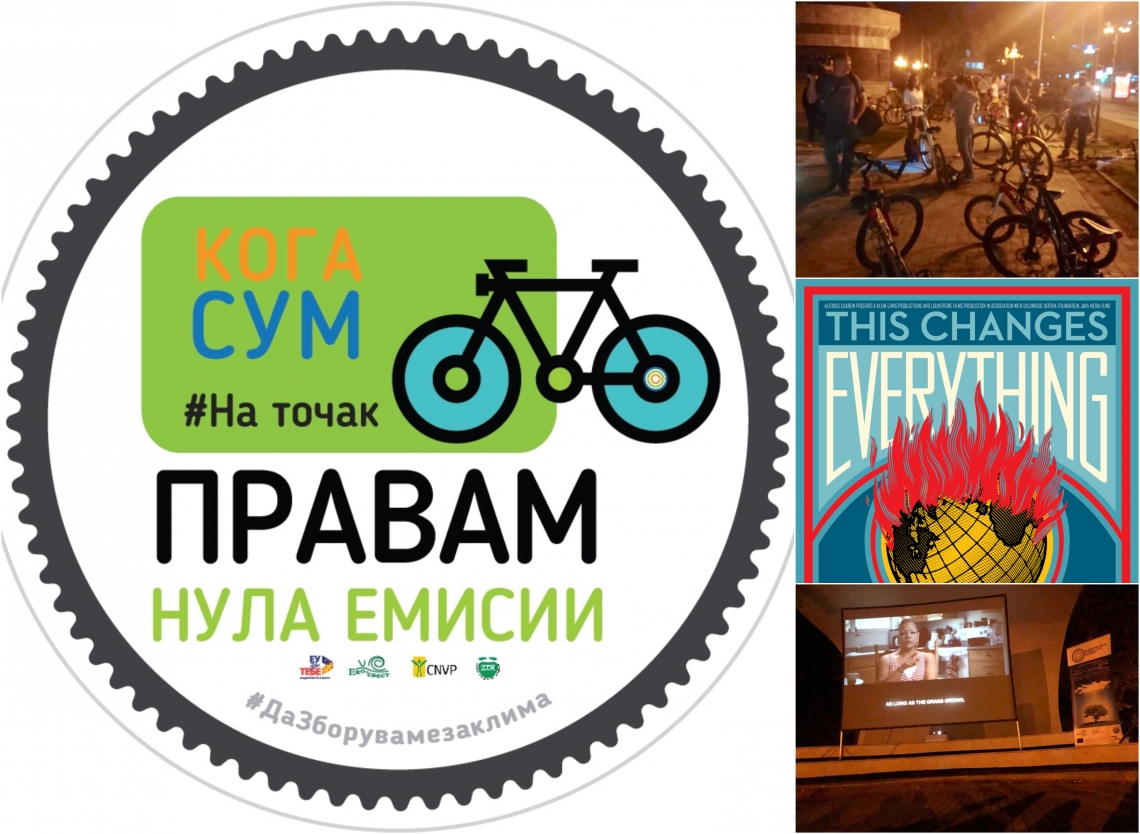 On 21 September 2019, CNVP Macedonia together with Eko-Svest and DEM organized Bike climate rally and Climate movie night within the European mobility week. The Bike climate rally took 30 minutes biking through by the city of Skopje. The endpoint was was in the Skopje City Park, where the participants had chance to see the projection of the Movie "This changes everything" The movie has shown seven communities around the world with the proposition that we can seize the crisis of climate change to transform our failed economic system into something radically better.
On that day, while biking it was asked from decision-makers for more bicycle and pedestrian zones in the city with functional greenery, to facilitate biking in high- temperature conditions and highways for bikes that will link cities. Also, to r to adapt the transport sector to extreme weather conditions and at the same time to influence on climate change mitigation by favoring forms of transport with a low carbon footprint.
These two events were organized to raise awareness of citizens on climate change and citizen mobility, especially in the city.
This event is part of the project "Communities communicate climate change", implemented by Eko-svest, CNVP and DEM, project financed by the European Union.
#ДаЗборувамеЗаКлима
Let's be the generations that will save the future!