News
Information meeting on joint forest management in Peja Municipality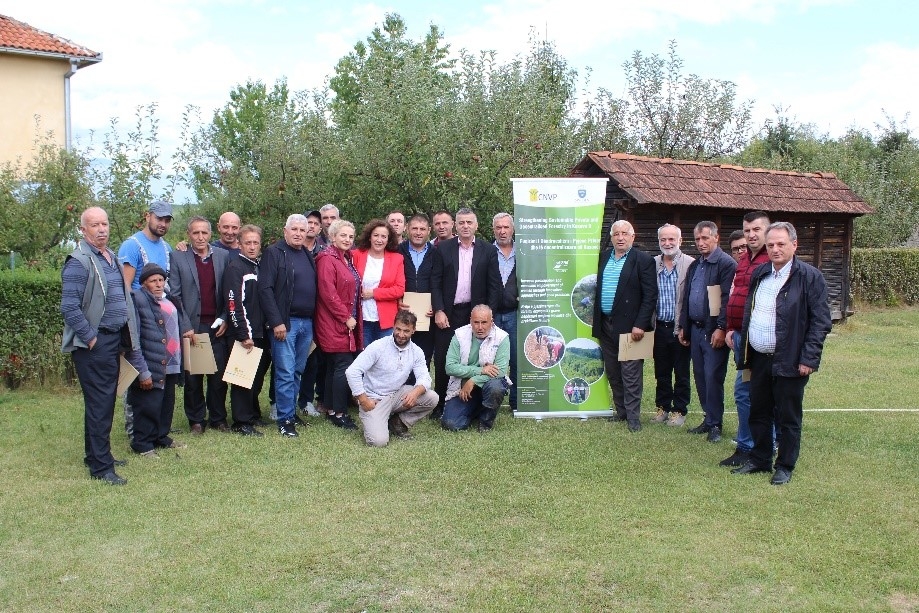 On 26 September 2019, CNVP Kosovo held an information meeting in the village Turjake of Peja Municipality. The meeting was held with the participation of the family's beneficiaries of the joint forest management, representatives of the Association of Private Forest Owners, representatives of Peja municipality and experts, engaged in the process.
After, signing of contracts between Kosovo Forestry Agency (KFA), Peja Municipality and beneficiaries, was organized a meeting with beneficiaries/communities living inside cadastral zones with the purpose to inform them about the obligations, responsibilities, and benefits which beneficiaries families will have.
Also, in the meeting by a group of SSPDF experts was elaborated management plan for a cadastral unit of Pishtian/Turjak for Joint Management and annual wood production.
The activity was supported through the Sida-funded project Strengthening Sustainable Private and Decentralized Forests that are being implemented by CNVP Kosovo.