News
Embassy of Sweden to Albania organized a field visit in Shkoder Region with its development partners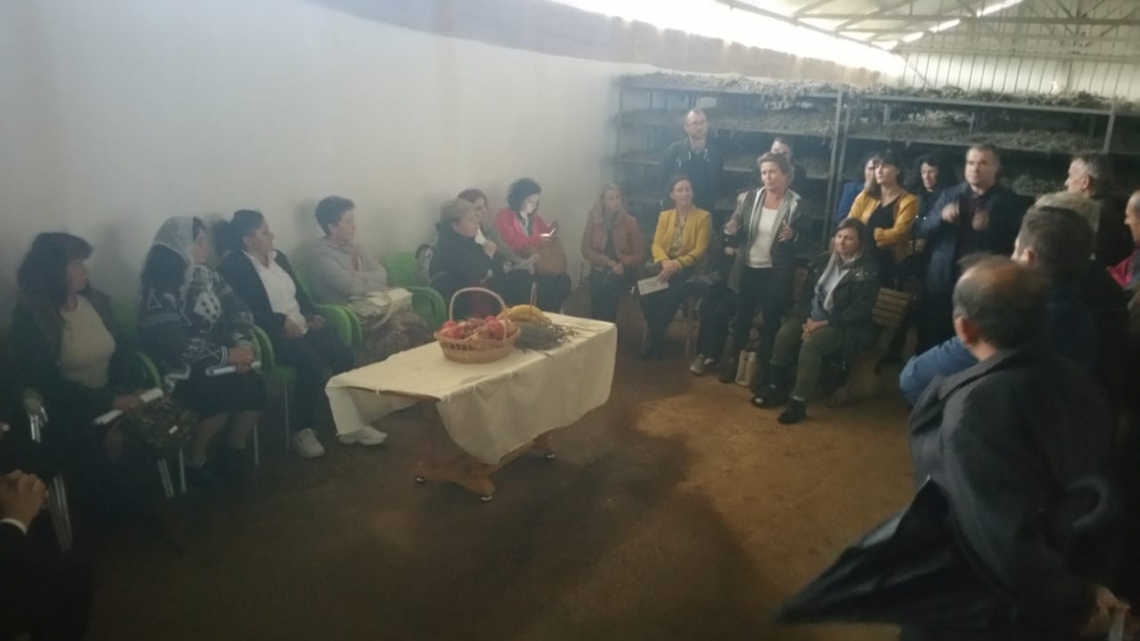 On 06 November 2019, Swedish Embassy vice Ambassador and Head of Development Cooperation in Albania Mrs. Petra Burcher, together with the representatives from Sida headquarters in Stockholm and Sida Program Officers to Albania organized a field trip in Shkoder region. The purpose of the visit was to meet with local communities that they are supporting through their different programs among which is Local Economic Development, (LED) project through which Sida supports market system development, by piloting some of Value Chains of Medicinal and Aromatic Plants (MAPs) with project interventions designed to have the highest potential pro-poor impact. Promotion of MAP organic cultivation, sustainable harvesting methods, improved traceability and better governance of the sector as crucial to Local Economic Development, prevent over-exploitation and depletion of natural resources.
About 30 participants from LED project partners, comprising LNL sage Exporting Company, Members of "Reci cooperative" and individual farmers cultivating MAPs were part of the field visit organized in the premises of Salvia Nord seedling Provider. CNVP is facilitating the contractual agreements between the MAP companies and individual farmers through "Contract Farming" for mutual beneficial relations between companies and farmers. 26 Individual farmers are being supported with sage and thymus seedlings to plant in their lands in the Shkodra region. These farmers have signed "Contract Farming" with the MAP LNL company which will provide continues extension service to the farmers.
Individual farmers present in the field visit appreciated the support received so far, MAP seedlings provision, and highlighted that MAP cultivation is the only opportunity they have for income generation in their region. They need further support with the introduction of mechanization service which would reduce labor costs, maximize production and increase incomes. Continuous extension service for MAP cultivation is another needed mentioned during the visit.
Representatives of MAP business highlighted that they are highly interested to work closely with the farmers to secure the required quality and quantity of MAPs so that they meet the market standards and requirements.
Petra Burcher, Swedish vice ambassador and Head of Development Cooperation in Albania mentioned that she is happy to meet and support local communities in rural areas to pursue their sustainable development and that Swedish support will continue in Albania through a new Strategy which will be prepared soon.