News
Sustainable private forestry – CNVP Kosovo study visit to Bavaria, Germany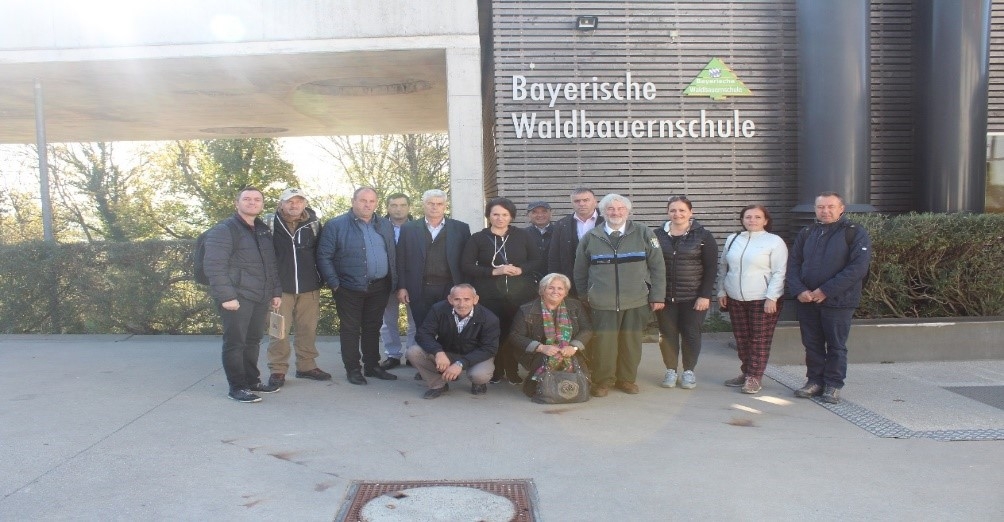 From 28 October to 01 November, CNVP Kosovo organized a study tour in Germany with a group representing Private Forest Owners Associations, Women and Youth Producer Groups, and Kosovo Forest Agency.
Participants had the opportunity to learn from experiences of the Private Forest Owners Association of Bavaria and enterprises dealing with renewable energy and wood processing.
Participants of the study visit have learned about the role and service provision from private forest owners from planting to harvesting, certification programs, marketing of wood sustainable forest management, reforestation and state support schemes for forest owners.
Different field practices related to sustainable forest management and adaptation to climate change were realized in the region of Waldmünchen. Municipal heating facility of Böhmerwald Wärme Waldmünchen GmbH supplied with wood-chips from regional forests was an example of a stakeholder with the Bavarian State Forests and Forest Owners Association.
An interesting visit for the group was also the Bavarian School for Forest Owners known for their managerial and technical trainings as well as the Competence Center for Renewable Resources (KoNaRo) including exhibition "Renewable resources – from plant to utilization" and presentation of scientific laboratories of Technology and Support Center TFZ for the biomass heating system.
The project activity was supported financially through the Sida project and implemented by CNVP Kosovo - Strengthening Sustainable Private and Decentralized Forestry in Kosovo.