News
CNVP Kosovo organized Regional Conference for "Value Added Chain of Chestnuts"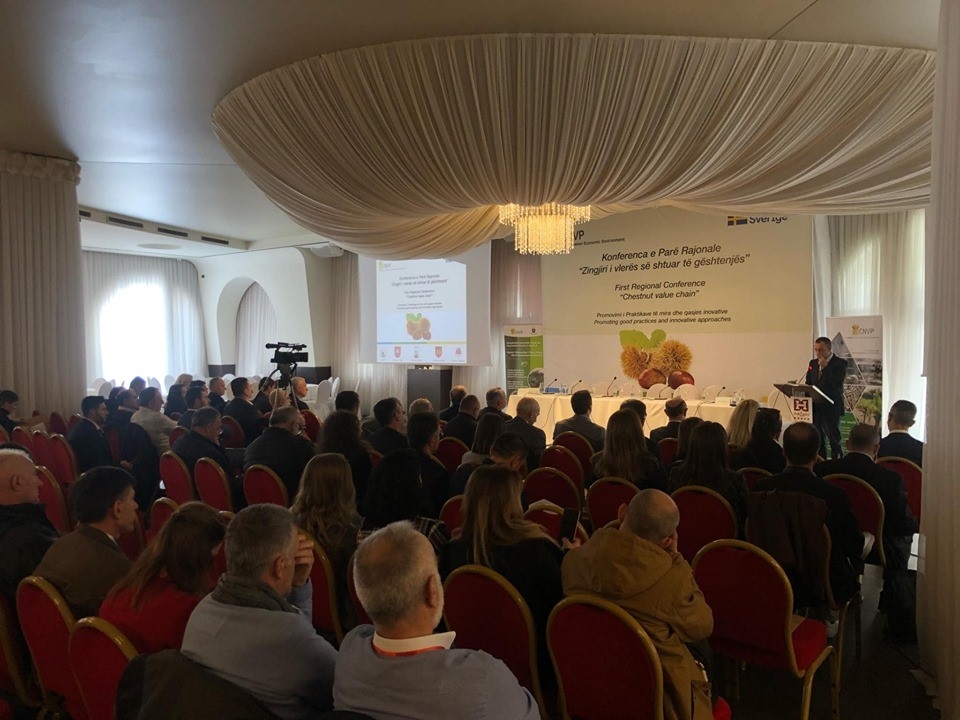 On 27 November, CNVP Kosovo in cooperation with the municipalities Peja, Decan, Junik, and Gjakova, organized the regional conference "Value Added Chain of Chestnuts", in Peja. Participants included different experts, university professors, entrepreneurs from Italy, Turkey, North Macedonia, Montenegro, Albania, Kosovo, including local and central public institutions.
The aim of the conference was to establish a debate at the regional level for discussing topics regarding the development of the value-added chain of chestnuts as well as sharing of experiences on best practices for managing natural chestnut forests, combating chestnut diseases and establishing chestnut plantations with new varieties that have higher immunity against diseases and pests
The conference focus was on development of recommendations that consist of concrete actions, including proposals for supporting policies for regional cross-border cooperation with the purpose of rural economic development while promoting activities that focus on income generation and improvement of the living conditions of rural communities.
The event was supported through the SIDA-funded project Strengthening Sustainable Private and Decentralized Forestry that is being implemented by CNVP Kosovo.