News
CNVP Kosovo supports members of APFOs to establish chestnut demonstration Plots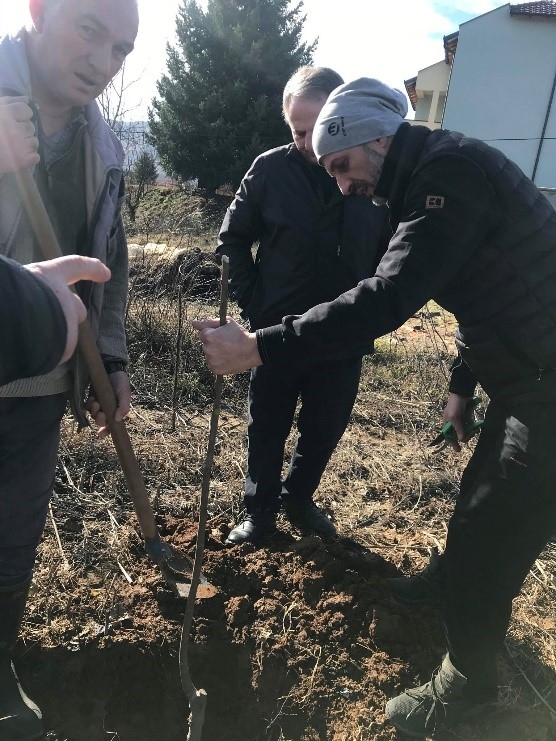 On 31 January 2020, CNVP Kosovo together with the forest specialists monitored the supply of chestnut seedlings as well as distribution and cultivation to the farmers.
CNVP Kosovo is working on increasing the use of existing chestnut forest potentials by revitalization through methods applied in the western Kosovo region. This support is offered to private forest owners/farmers for the establishment of demonstration plots with chestnut trees.
CNVP Kosovo has provided 630 chestnut seedlings to be shared among 5 beneficiaries/families and planted on 5 ha. Beneficiaries/farmers have been advised on applying new technology in chestnut cultivation and management.
This will hugely contribute to improving not only the health status and production of chestnuts but also the community to generate profitable agroforestry business for income generation and self-employment.
This activity was supported by the Sida-funded project being implemented by CNVP Kosovo - Strengthening Sustainable Private and Decentralized Forestry.