News
Women and Youth Producer Groups conducted trainings on sustainable development of Beekeeping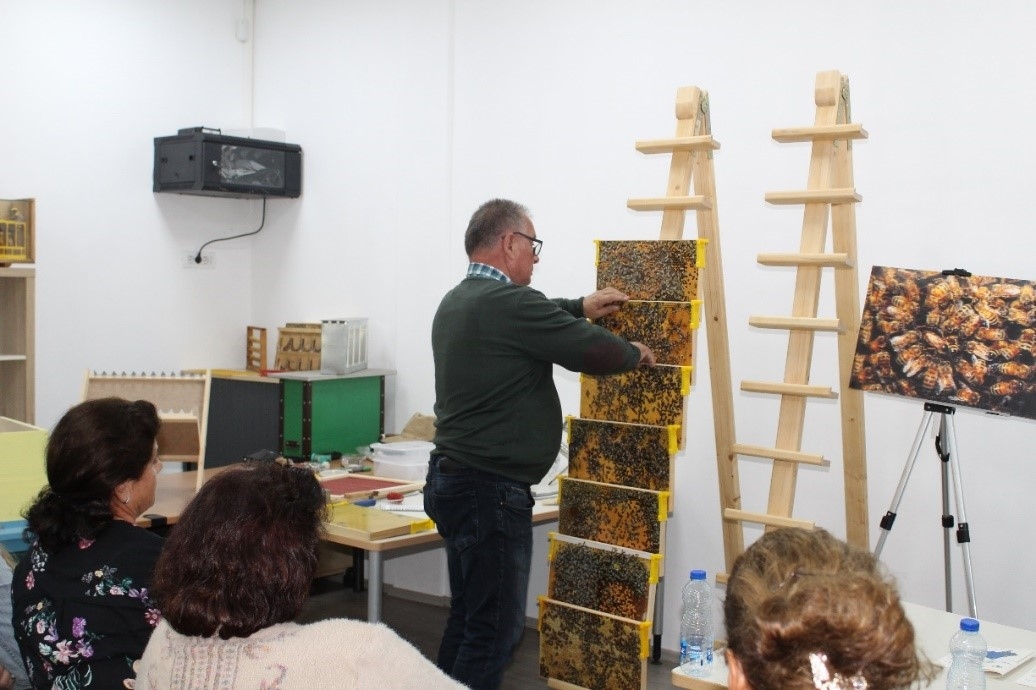 During 2019, CNVP Kosovo has implemented the package of trainings in the beekeeping sector. Beneficiaries of the trainings were members of the women and youth producer groups (WYPG) within the Associations of Private Forest Owners (APFO).
Beekeeping Value Chain is an important sector of production for people living in rural areas enabling farms to realize additional income.
Apart from the package of the trainings (feeding, wintering, breeding, maintenance, honey production, sales, and marketing), CNVP through the SSPDF project has supported farmers/ producer groups in promoting sustainable beekeeping in the region of Peja and Gjilan. Through project also were provided 45 hives with bees and equipment of bee products within the associations of Peja, Gjakova, and Novoberda.
CNVP in partnership with stakeholders are identifying potential areas for raising pilot areas with fast-growing tree species as Acacia (known commonly as mimosa) that will contribute to further development of the beekeeping sector
These activities were supported through the Sida-funded project Strengthening Sustainable Private and Decentralized Forests that are being implemented by CNVP Kosovo.