News
Extension Service in MAP sector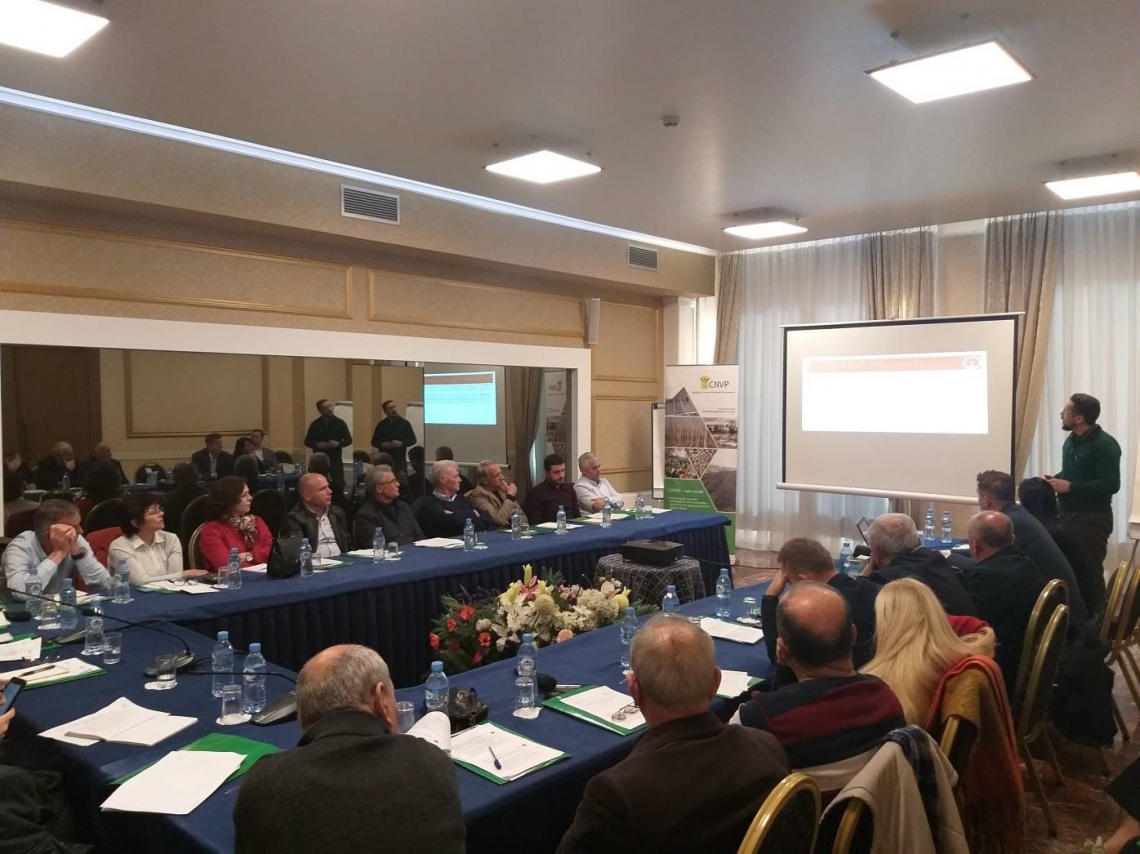 On 5 March 2020, CNVP Albania organized a National Workshop in the framework of LED "Local Economic Development" project focusing on Extension service in MAP sector. This event brought together different stakeholders such as Swedish Embassy Programme Leader, representatives from Ministry of Tourism and Environment, representatives from Ministry of Agriculture, representatives from public and private sector from the respective regions the project is being implemented
CNVP Albania is implementing LED project funded by the Swedish Embassy in four regions on Albania focused on Market System Development, piloting MAP Value Chain, in support of local economic development in the rural areas in Albania. The project approach on Market System Development Approach is working towards unlocking the potential sector for MAPs and forest produce. Based on the analysis and meetings organized, it results that the quality of MAPs is poor due to improper drying and lack of post-harvest care. It has been estimated that losses count for 40 to 50% because of improper harvesting care. Promotion of sustainable harvesting methods, improved traceability and better governance of the sector are needed to prevent over-exploitation and depletion of natural resources. This reflects the need for better information delivery services (extension services) offered public and private in order to improve the sector.
Regarding this, CNVP has prepared through a National consultancy, a draft Intervention Extension Service Strategy Model in MAP sector.
During the National Workshop, this document was presented to the participants that were representatives from the public and private sector from the respective regions where the project is being implemented. Participants had chance to discuss and recommend changes and additions based on their experiences. Three main service delivery directions were discussed in working groups:
1) extension service related to conventional Plants;
2) extension service in essential oils;
3) extension service related to organic cultivation;
All the participants had the change to contribute to each group discussion and their recommendations will be included in the final strategy document.
The extension is changing rapidly. Its function and tasks are increasing. The new situation in the local level presents a number of capacity challenges in the short term related to skills and capacities of the new staff/managers at the Local Government Unit level and perhaps more importantly in terms of economic planning and administrative skills. Secondly, with regards to the Private Business whose role changes from direct management and quality control to one of technical, business development on multiple products and services reflecting private business and farmer's needs.