News
CNVP Kosovo supports vulnerable families-members of the WYPG and APFO in Kaçanik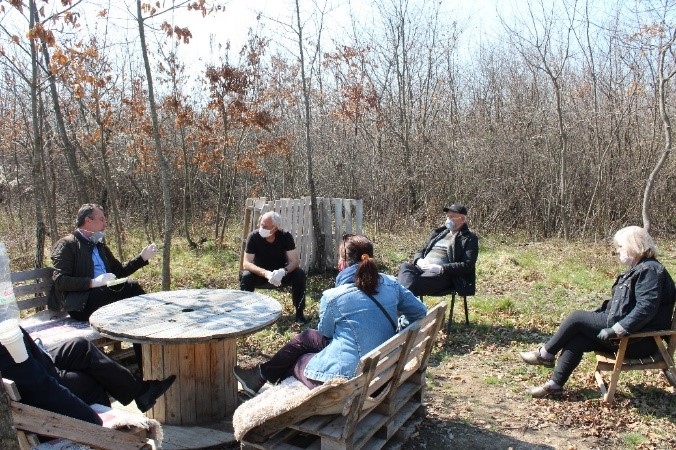 On April 10th, 2020 CNVP Kosovo has organized a joint meeting in Kacanik with the members of APFO "Gryka e Kacanikut", Women and Youth Producer Group.
The topic of discussions was oriented towards preparation for cultivation with MAPs organic seedlings and possibilities for the development of management plan in private forest in the area close to collection plants for MAPs, with the purpose of promoting models of agroforestry in one place.
With the Project Addendum of SSPDF, the Women and Youth Producer Group that are functioning within APFO Gryka e Kacanikut will be supported with medicinal aromatic plants seedlings. Discussions were focused on the collection of MAPs directly from the forest, production of seedlings mainly Calendula officinalis, Malva sylvestris, Centaurea cyanus blu, as well as information for the number of women identified for cultivation including soil preparation, provision of training and distribution of seedlings.
As it was mentioned medicinal aromatic plant seedlings will be distributed to 20 vulnerable farming families and the process will be managed by women in the villages of municipalities of Kacanik and Ferizaj. The final collected products of these plants are usually collected by the elected women leader of WYPG that reimburses its members after sending the products to the final collection point.
CNVP representatives distributed packages containing protective equipment (masks, gloves) to the members of APFO/WYPG which would help them keep safe from COVID-19 while working.
This activity was supported by the Sida-funded project being implemented by CNVP Kosovo - Strengthening Sustainable Private and Decentralized Forestry (SSPDF).