News
CNVP Kosovo - providing 75000 MAP seedlings to WYPG in Kaçanik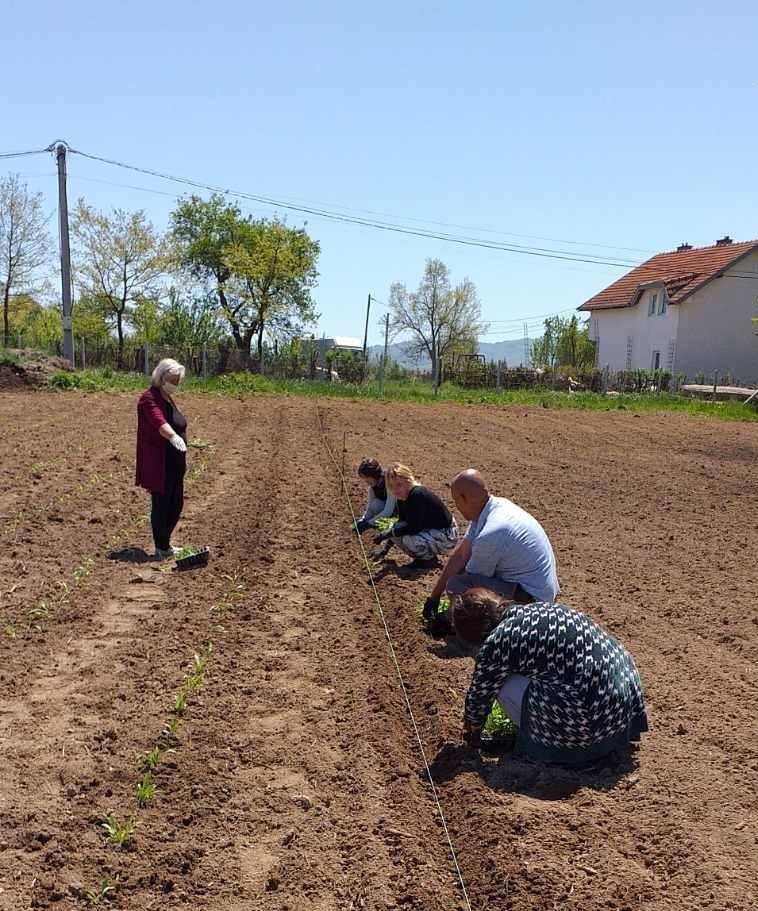 During the first week of May 2020, Women and Youth Producer Group that are functioning within APFO "Gryka e Kacanikut" from Kacanik with the support of CNVP Kosovo-Sida funded project, has distributed seedling of MAPs to its members.
After identification of families interested in the cultivation of medicinal aromatic plants and their parcels for planning, three types of seedlings were agreed to be produced such as Calendula officinalis, Malva sylvestris, Centaurea Cyanus blu.
The quantity of 75000 organically certified seedlings were distributed to 20 women entrepreneurs in seven different villages of municipalities of Kacanik, Ferizaj, and Vitia.
The process of seedlings distribution is realized in coordination with APFO Gryka e Kacanikut, WYPGs, contracted company for the production of certified seedlings and CNVP representatives, to ensure proper land preparation and technical advice provided for cultivation of the seedlings.
MAPs cultivation and collection directly from forests, is continuously contributing to income generation of vulnerable families living in remote rural areas but also for biodiversity protection and climate change.
The protective equipment (masks gloves) were delivered to women participating in the process of planting MAPs seedlings which would help them keep safe from COVID-19 while working.
The activity is supported under the framework of Project Addendum of Strengthening Sustainable Private and Decentralized Forests (SSPDF) funded by SIDA which is being implemented by CNVP Kosovo.