News
Wood chips production through silvicultural measures in coppice forests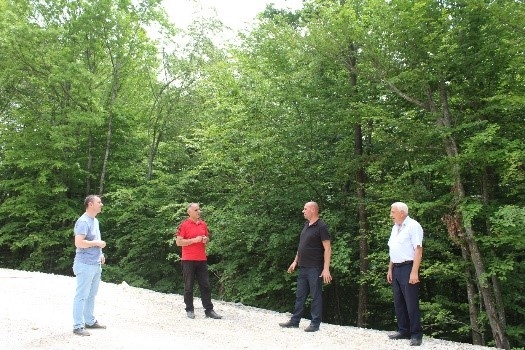 Improvement of the coppice forest structure requires proper silvicultural measures as thinning and cleaning. On the other hand, the biomass can be used to produce wood chips for heating.
According to the annual plan of Kosovo Forest Agency, young forest stands are planned to be cleaned and thinned. In this regard CNVP in close cooperation with APFO "Hani", KFA and municipality of Hani Elezit have organized a field visit to discuss and promote the possibility to produce wood chips for heating systems installed in two primary schools of Hani Elezit.
CNVP Kosovo will provide technical assistance to APFO "Hani" to organize the work of biomass collection from the forest, transport, chipping, and storing to the heating systems.
The biomass collection from the coppiced forests will improve forest management (preventing spreading of pests and diseases), will decrease the expenditures of the municipality to supply biomass for schools as well as will promote biomass for renewable energy as a good practice of environmental services.
The amount of 200 m3 of wood chips is expected to be produced through these activities to supply two primary schools that are using the innovative heating system according to the CNVP model promotion.
The activity is supporting under the framework of Project Strengthening Sustainable Private and Decentralized Forests (SSPDF) funded by Sweden International Development Agency (SIDA) which is being implemented by CNVP Kosovo.