News
World Environment Day – CNVP for Nature!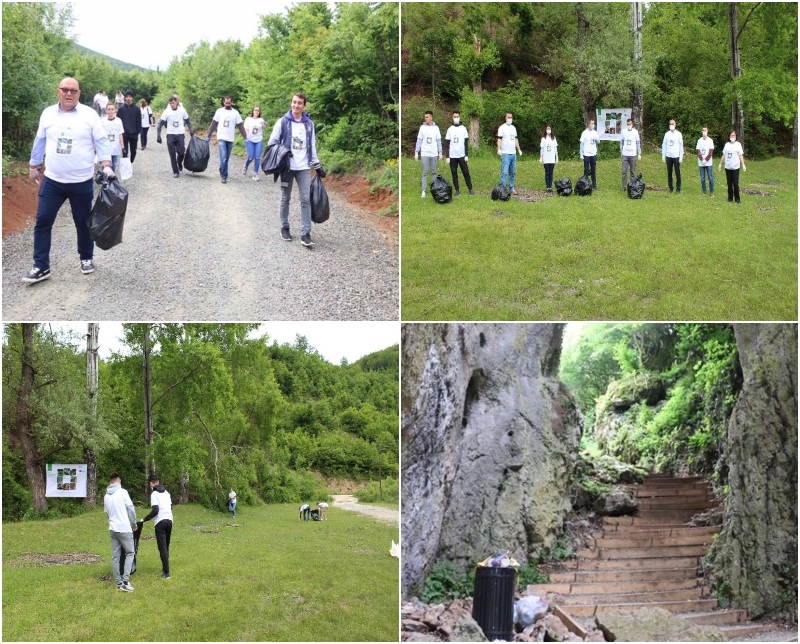 World Environment Day (WED) is an important event that is marked every year worldwide to raise awareness and encourage people to undertake action to protect the environment.
Every year this day is marked with a special theme. This year's theme is: "Celebrating Biodiversity ."
The foods we eat, the air we breathe, the water we drink, and the climate that makes our planet habitable all come from nature. In this extraordinary period in which humankind and our planet are going through, nature is sending us messages, letting us know that to take care of ourselves, we must first take care of nature. Healthy people need healthy nature. It's time for you to wake up. It's time to undertake concrete actions, it's time to raise our voice. It is time to build a better future for the people and our planet. Today, in the World Environment it is "Time for nature".
Even in Kosovo, WED is a good opportunity to spread messages and take concrete actions in the service of environmental protection with special emphasis on nature protection. CNVP and its partners are continuing to set examples of how the protection of nature's resources through sustainable use is the key to protecting nature in the service of society's well-being. Forests are the most important ecosystems for biodiversity preservation, climate change mitigation, and sustainable local development, therefore the focus of CNVP's ongoing commitment is to connect nature and people through the sustainable use of these ecosystems by improving social welfare in rural areas among private forest owners and women and youth groups.
On the occasion of World Environment Day, CNVP Kosovo in cooperation with two local partner associations of private forest owners organised two events in two municipalities of Kosova (Shtime and Gjakova) that focus on the importance of preserving biodiversity and development of ecotourism through the sustainable use of forest ecosystems. The event took place in localities supported by the project "Sustainable Strengthening of Private and Decentralised Forests in Kosovo", implemented by CNVP with the financial support of the Swedish International Cooperation Agency (SIDA) and has carried out several activities with students in schools which presented promotional material, carried out cleaning actions and demonstrated walking in nature to highlight the nature's role on the welfare and public health. In the context of marking WED and in line with this year's theme, CNVP Kosova had the pleasure to share with you some of the activities and actions that have been carried out or are in the process of implementation within the project such as:
Promoting the preservation of biodiversity and the sustainable use of forest ecosystems through joint forest management;
Supporting Women and Youth Producers who contribute to the management and protection of forests and biodiversity through the sustainable cultivation and collection of medicinal and aromatic plants, encouraging employment and providing income for these families;
Promoting of establishment of demonstration (permanent) plots for biomass growth measurement and carbon sequestration;
Promotion of plantations of fast-growing plant species such as poplar, willow and acacia;
Elaboration and promotion of the concept for management and revitalization of chestnut forests and their cultivation by applying new technologies;
Promoting the concept of local initiatives for the biomass decimalized heating system for the use of biomass;
Providing training and awareness campaigns on the role and importance of biodiversity and climate change for various stakeholders, including central and municipal institutions, environmental non-governmental organisations and various community groups.