News
CNVP submitted concept of project proposal for Biomass heating system in Shtime city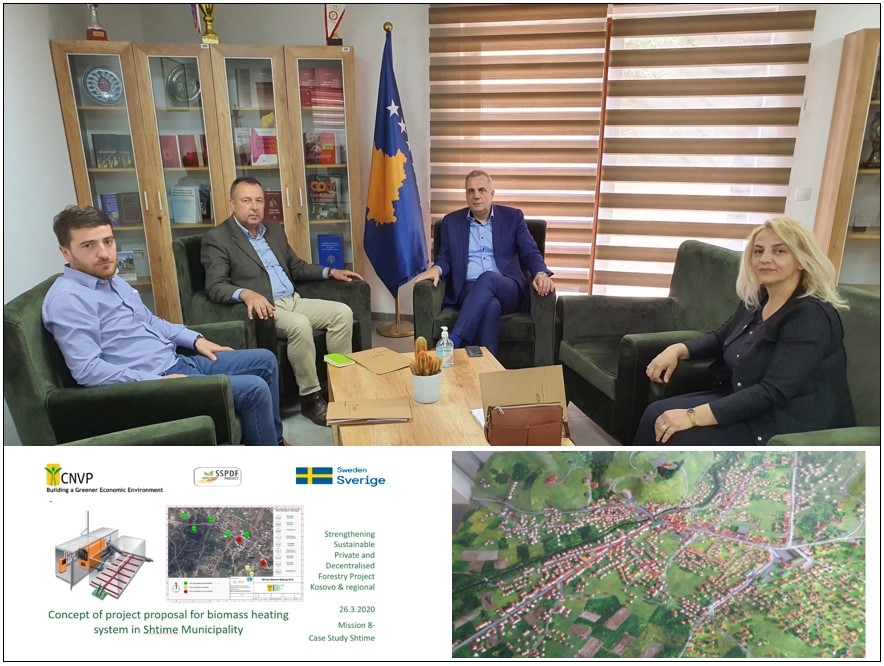 CNVP Kosovo in close cooperation with Municipality of Shtime and Association of Private Forest Owners in Shtime has developed the concept of project proposal for the investment of biomass district heating system for public and private buildings in the city of Shtime.
CNVP expert's team has discussed the draft concept for a project proposal with the mayor of Shtime Mr. Naim Ismaili, and steps that have to be undertaken for the implementation of the biomass heating system project for Shtime city. Based on the previous developed case study has been finalized concept which is foreseeing investment of biomass heating system contributing towards the improvement of the supply with heating, increasing energy efficiency, reduces the pollution from using the fossil fuels (oil and coal) as a heating source, reduces the amount of biomass used due to the efficiency of the biomass (wood chips) heating system as well as contributing to sustainable forest management.
The activity was supported through the Sweden International Development Agency (SIDA)-funded project Strengthening Sustainable Private and Decentralized Forests that is being implemented by CNVP Kosovo.