News
Harvest time for Lavander // Supporting Rural Women in Gramsh /Albania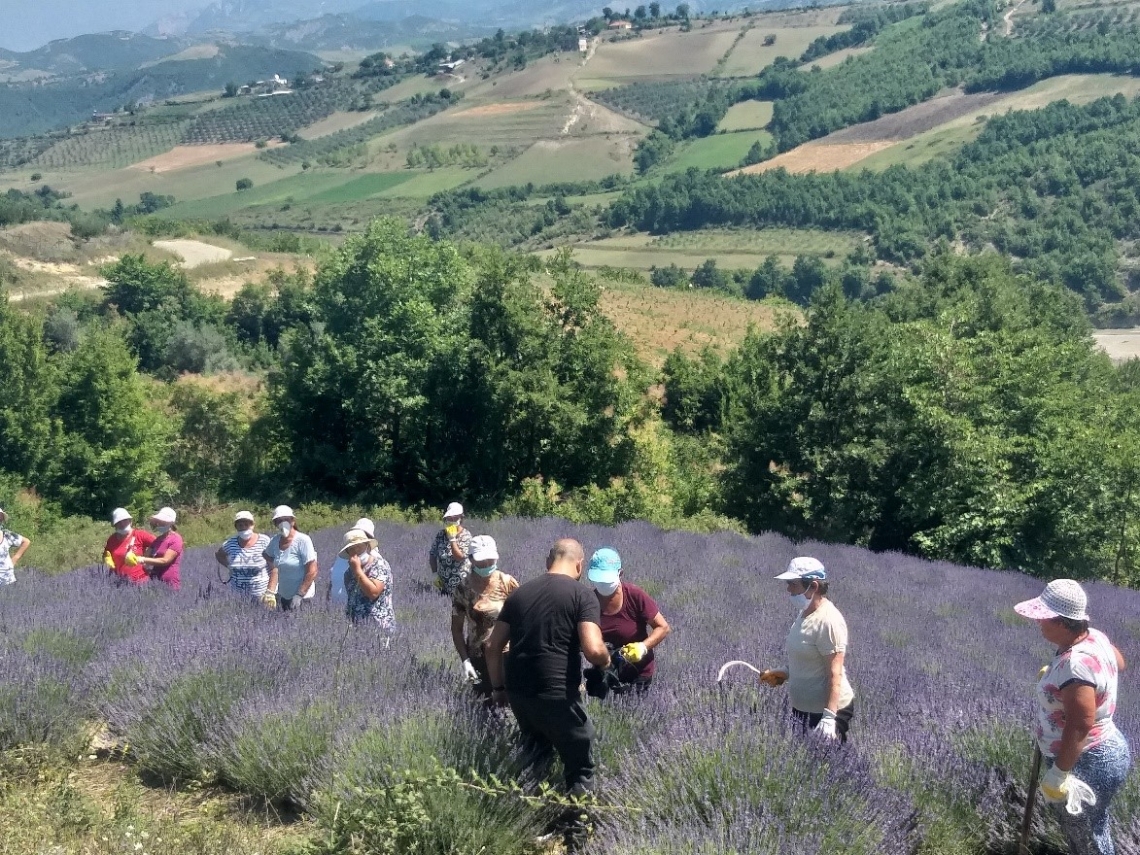 On 1 July 2020, CNVP Albania in the framework of LED project, organized training in Kushove Administration Unit in Gramsh Municipality, with the aim of training rural women on harvest and post-harvest care of Lavander.
About 100 families in this Admin Unit are involved in the cultivation of more than 200 ha of Lavander, as one of the main income resources for these families.
In framework of the LED project, supported by the Swedish Embassy in Albania, CNVP has been supporting the women farmers group in Kushove with different coaching and training on medicinal plants. During this field training with rural women, it was done practice on harvesting, measures needed, and as well focus on post-harvest care.
CNVP supported the farmers with some simple working means & facilities in order to work safely on the field, dry the lavender properly and keep the standards.
Women farmers highlight the difficulties in the process of harvesting and low prices for the lavender. The project is working with different businesses and promoting contract farming as a means of regulating the relationships between the farmers and the business.
Gramsh has a very high potential for development of Medicinal Plants both cultivated and wild-harvested.