News
Improving income generation through the beekeeping sector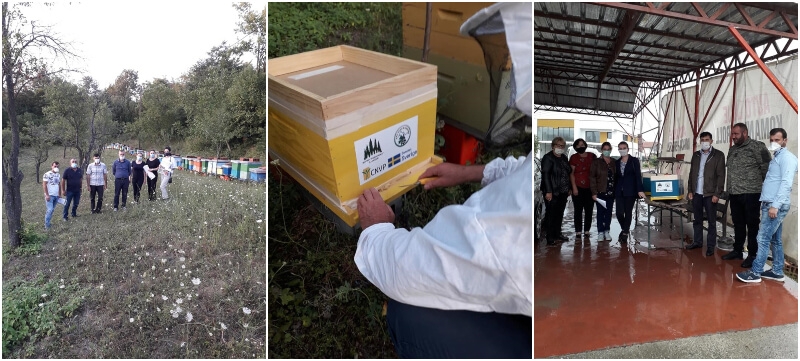 CNVP Kosovo is working closely with women and youth producer groups (WYPGs) to improve their livelihood in rural areas and to support the sustainable development of agroforestry.
Through the Project "Strengthening Sustainable Private and Decentralized Forestry" (SSPDF) funded by Swedish Embassy, these groups have been supported with tools, beehives, and trainings that have led to increased productivity, better quality and improved income generation.
In this regard, CNVP Kosovo in close cooperation with the Local Association of Private Forest Owners "Pashtriku" from Gjakova, on 05 of August 2020 has organized distribution of 13 beehives to the families beneficiaries of the Project.
Through this support, the producer group will increase knowledge about the production, harvesting, and marketing of quality honey, as well as this will help them build business relationships with agro-processors.