News
CNVP organize visit to mountain tea plantations in Sermenin, Gevgelija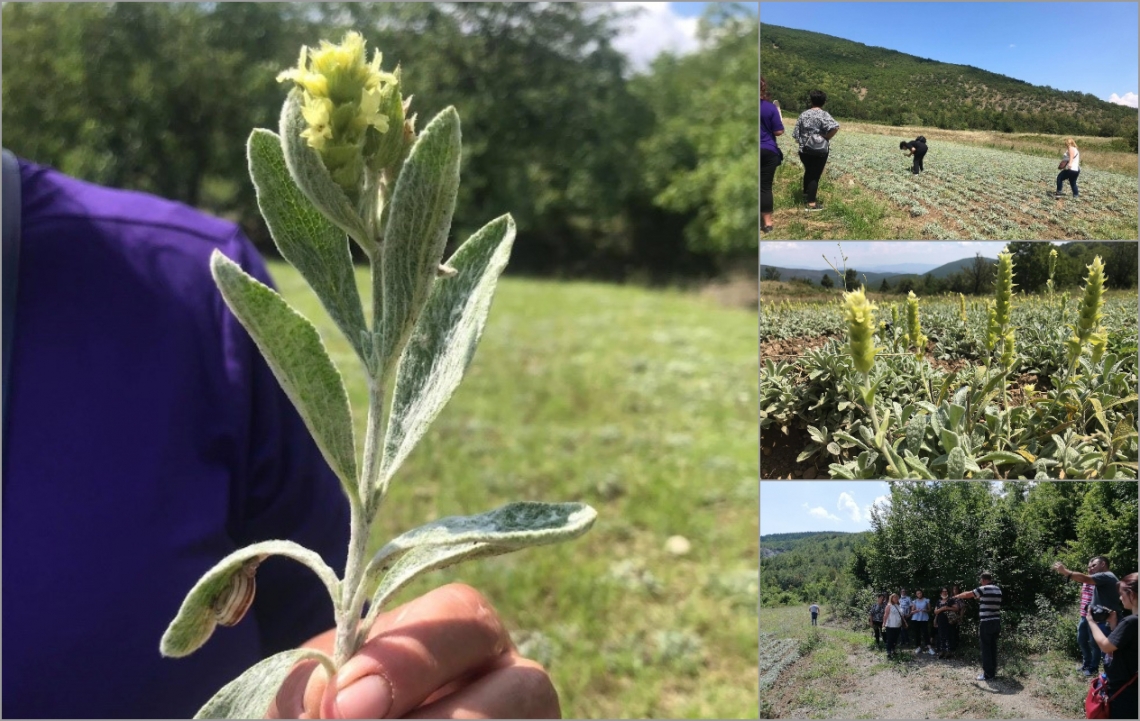 On 13 August 2020, CNVP Macedonia organized a field visit to the village of Sermenin, near Gevgelija.
The purpose of this visit was to acquaint the Rural Women from Prespa (PRW) with the entire process of the plantation of mountain tea until its collection and sale. This would provide useful information so that they would be able to cope more successfully with the challenges this process of plantation brings.
The locals provided all of the useful and necessary information, as well as the procedures related to plantation and collection of tea, it's drying, dispersing, and its placement.
One of the things they pointed out were:
The population provides the seedlings in the village of Sermenin by scattering dry tea seeds.
Planting is done in late autumn or early spring, but autumn planting is recommended due to the frequent rains that provide successful seedlings.
The tea is dried in a dry and dark place, after it was previously bound in bundles.
The tea is collected once a year. After it blossoms, it is collected using a sickle or a sharp knife.
Tea survives without much irrigation, so the essential oils are much more concentrated. Tea needs low reaping.
It is necessary to properly place the seedlings, spacing them evenly apart with 50-60 x 40-50 cm between each plant. Planting can be done manually or with the help of mechanization.
By checking the list of aromatic species that are subject to a subsidy, it was determined that mountain tea is not on it. This should be one of the tasks of the PRW through the Federation of Farmers or to independently ask the MAFWE to add it on the list.
We can conclude that this visit was a great opportunity for PRW to get acquainted with the process of tea plantation, after which they can successfully start on their own at home. This exchange of experiences is of particular importance for the PRW and all useful information should be taken into account for the successful establishment of pilot plantations.
This activity was implemented in the frame of the PONT (Prespa Ohrid Nature Trust) funded project "NTFP for Prespa Economic Development in Resen"