News
Study Visit to Albania for demonstration sowing of mountain tea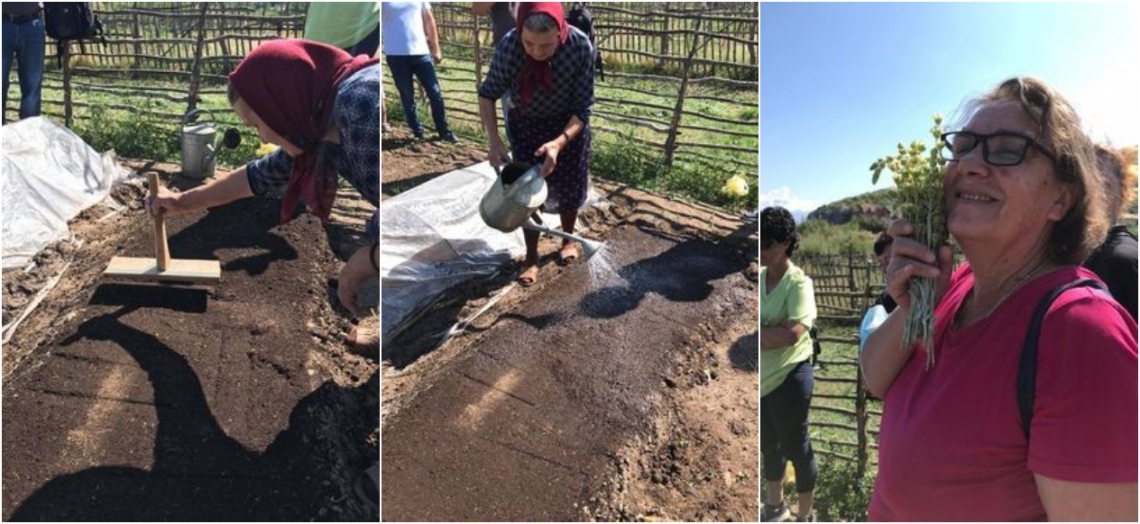 On 26 August 2020, a study visit was organized in Albania for demonstration sowing of mountain tea as well as a meeting with members of Prespa Marketing Organization from Albania which is an organization with a similar field of action as the organization Rural Women from Prespa.
This activity was a great opportunity to gain practical knowledge and a step-by-step introduction to the entire procedure of plantation of mountain tea, especially for those members who immediately after the visit will start trial plantation at home, individually, and then on certain locations in Prespa.
At the same time, this visit was a great opportunity to exchange experiences between RWP with the members of PMO (Prespa Marketing Organization) and to share all the opportunities and challenges they faced working with medicinal and aromatic herbs.
This activity was implemented in the frame of the PONT (Prespa Ohrid Nature Trust) funded project "NTFP for Prespa Economic Development in Resen"