News
Capacity building of youth with outdoor activities in Mountain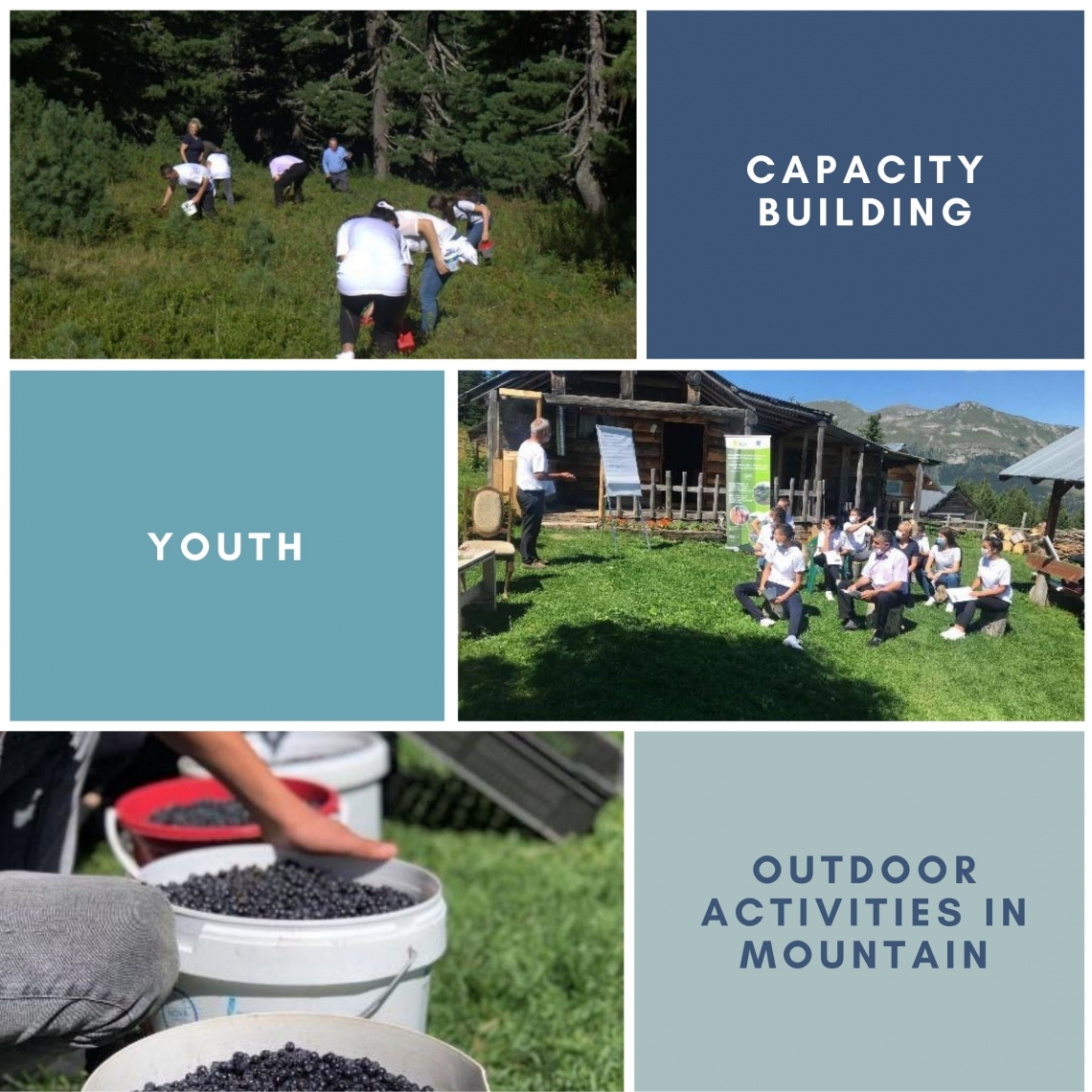 Having in mind the mobility and other limitations caused by the pandemic Covid-19, the outdoor activities are seen as stress relieves and help young people to be socialized, physically active, and provide opportunities for proactive learning of certain skills outside of the school environment.
In the framework of the SSPDF project funded by the Swedish Embassy in Kosovo, CNVP has been supporting the woman/youth producer groups within the APFOs with different coaching and training on the development of the value chain for NTFPs and MAPs.
On 28 August 2020, CNVP Kosovo organized training with youth members of the Association of Private Forest Owners (APFOs) from Peja and Decani Municipalities. The training aimed to increase capacities and to demonstrate practices of harvesting and collection of blueberries and to promote a greater understanding in the community of the benefits of ecologically and financially sustainable forest fruits. The activity took place in the Mountain of Prejlep/Decan which has a very high potential for the development of forest fruits and Medicinal Plants wild-harvested. In addition to spending time outdoors, through the training for picking and collecting blueberries, the group of youth were introduced to the extensive ways of harvesting blueberries, with the equipment for harvesting and also visited an informal collection point where they were introduced to the methods of collection and short-term storage of fresh blueberries.
The activity was organized in the framework of Project Strengthening Sustainable Private and Decentralized Forests (SSPDF) funded by SIDA which is being implemented by CNVP Kosovo.