News
Training on silvicultural works and safety measures to implement Joint Forest Management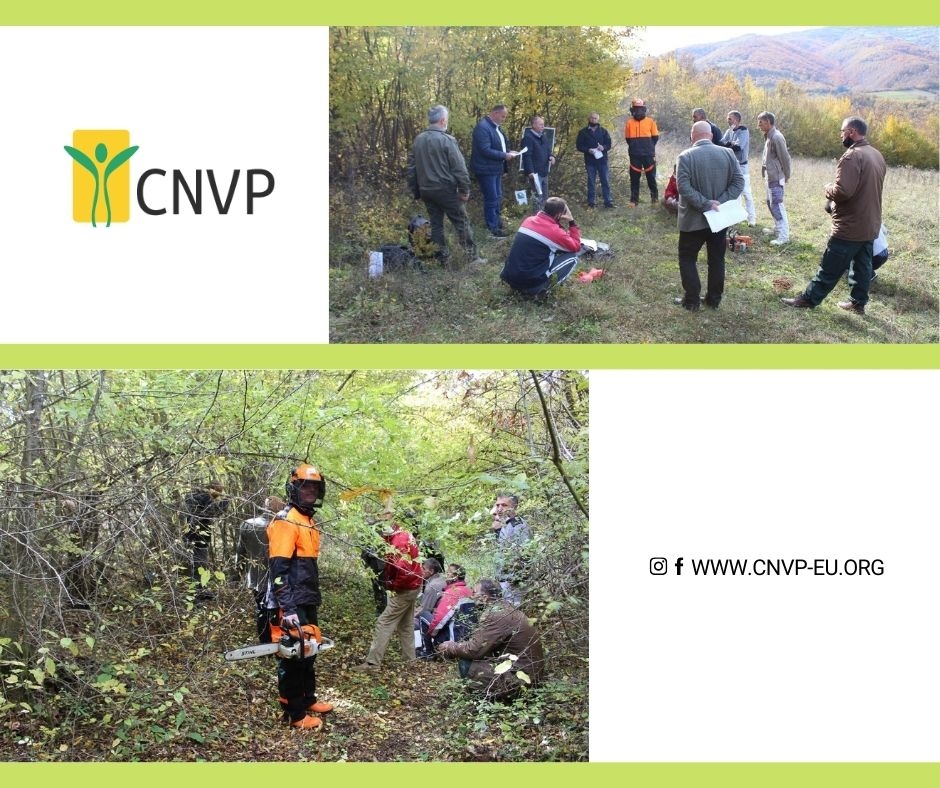 CNVP Kosovo in close cooperation with the Association of Private Forest Owners (APFO) "Pyjet e Dardanes" and Kosovo Forest Agency has organized training for APFO members and beneficiaries of the joint forest management process in Strezoc-Kamenica.
The training topics included silvicultural works to improve forest structure, increase annual increment and supply with firewood, duties and responsibilities to implement the management plans and contracts for Joint Forest Management as well as safety measures during forestry works.
CNVP project "Strengthening Sustainable Private and Decentralize Forest (SSPDF) has provided to the APFOs tools and equipment for silvicultural works: chainsaw and its maintenance tools, safety equipment, hand tools for cleaning and thinning, GPS device, etc.
APFO members (beneficiaries) have the opportunity to practically use these tools, discuss with forest authorities regarding the process of annual allowable cuttings as well as procedures to implement management plans.
Due to the situation with the COVID 19 pandemic, the training took place in the field, respecting the social distancing and protection measures.
This activity was supported by the SIDA-funded project that is being implemented by CNVP Kosovo - Strengthening Sustainable Private and Decentralized Forestry.