News
"Gem Balkans" Regional Webinar on integrated water aspects in forest management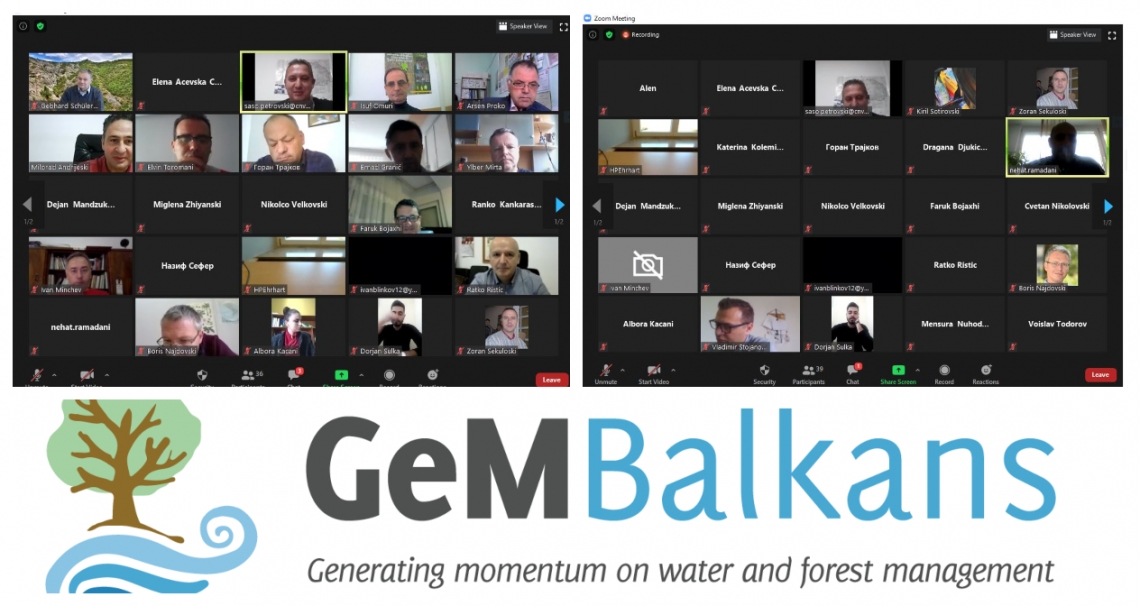 On 18 and 19 November 2020, CNVP has organized a Regional Webinar in the framework of the GeM Balkans project.
For the presentations of the Regional Webinar click here:
https://gembalkans.org/regional-webinar/
The objective of the GeM Balkan's project was to develop model measures for water protection in forest areas by integrative forestry and water management within forest planning and with that to extend forest planning capacities with a special focus on water retention in forests in North Macedonia, Albania, and Serbia.
Due to the current circumstances with Covid19, the Regional Webinar was organized online, where more than 40 participants were presented in the two-day sessions, from the countries in the region and Europe.
The aim of the regional webinar was to present the project results and to discuss among participants/relevant stakeholders the relevance of forest management in the regulation of water runoff and soil protection.
The project results are the following:
- Selection of two catchment areas
- Analyze on harmonization of forest and water strategies with EU standards
- Organization of trainings on requirements for sustainable forest management
- Organization of trainings on GIS techniques and expert systems
- Creating an online guide for forest planners
The project documents you can find on the following link:
https://gembalkans.org/documents/
The project also produced video tutorials for the forest planners. Video files are explaining step by step procedures on the use of digital data files to produce maps identifying erosion risks based on different management decisions. Video files were shared with attendants on the trainings and are placed on the project web page.
Video files are available in three languages.
https://www.youtube.com/channel/UCBAA3htrfGzorudHJX9Fwxw?view_as=subscriber
The project is funded by the DBU - Deutsche Bundesstiftung Umwelt and implemented by the Research Institute for Forest Ecology and Forestry (FAWF) in Trippstadt - Germany and CNVP – Connecting Natural Values and People Foundation.