News
Plantation day in Shkodra, "December-Month of Forest"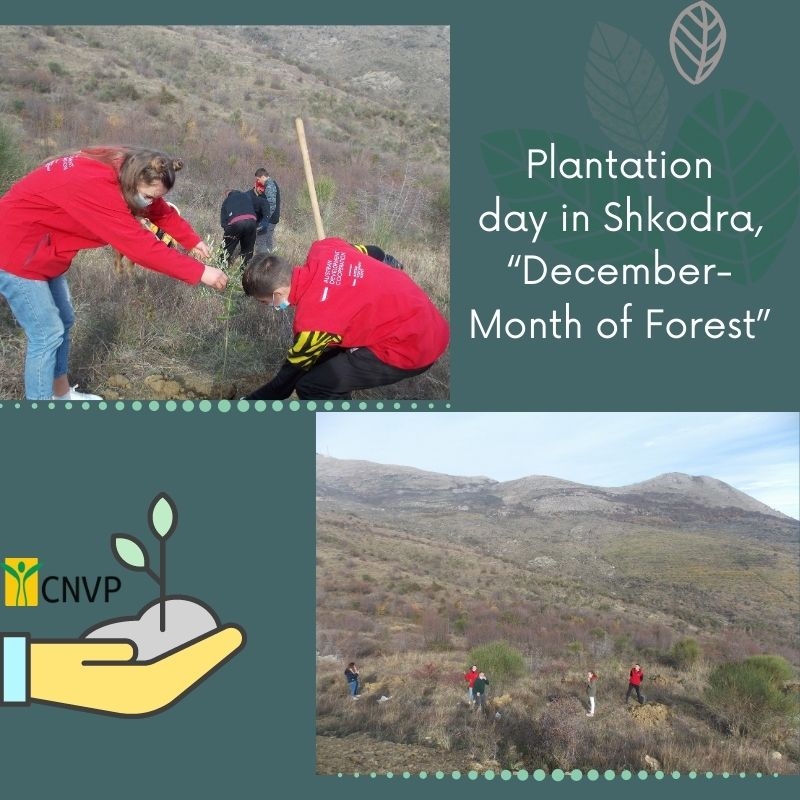 On 16th December 2020, CNVP Albania in the framework of the project "Afforestation, training and education for sustainable community-based forest management in Albania" funded by Lenzing Co, and ADA - Austrian Development Agency, organized an event on planning trees in the area of Ana e Malit, Shkoder municipality.
The event brought together project partners and stakeholders operating in the Shkoder area as; Forest Federation, the Forest association of Ana e Malit, Forestry High School, Eco-Social farm, and representatives from the Municipality of Shkoder (more than 30 people).
The event demonstrates the importance of tree plantation in terms of rehabilitation of ecosystem and erosion control, the role of community and local authorities in forest protection and management. The area the project is implemented is as well one of the attractive areas for the development of Agro – Tourism in the region. The event was broadcasted on local TV and social media.
The project is supporting this year's plantation of 4 ha (about 7800 trees) of different fruit & forest trees such as Olive trees, walnuts, pines, and oak, by focusing on reinforcing community-based forestry through best practice afforestation, training, and cooperation with forest technical school.
Plantations will continue to be done by the Forest association of Ana e Malit and Regional federation till the end of March in the project area.