News
Gender mainstreaming for local economic development in Albania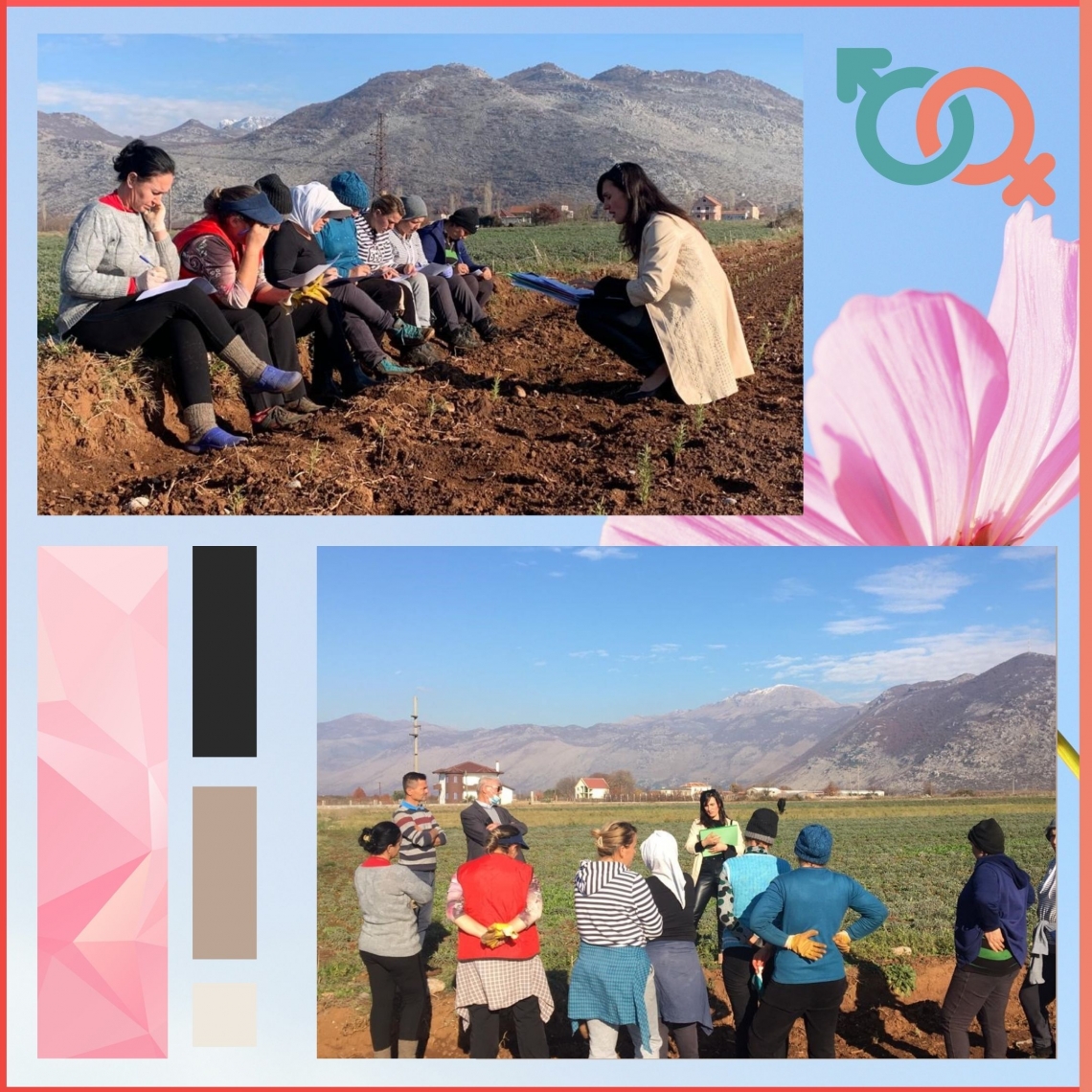 Women represent more than half of Albania's population but are disproportionately affected by poverty. Despite improvements in recent years, legal and regulatory barriers limit economic opportunities available to women - the MAPs sector is no different. In MAPs, and agriculture in general, male gender roles are associated with tasks that involve control over assets, mobility, and decision-making and female gender roles typically involve manual pre and post-harvest work.
This division of labor means women have limited access to and control over agricultural assets, resources, and decision-making. Local economic development cannot be achieved without mainstreaming gender and taking affirmative actions for women's economic empowerment.
CNVP Albania is working to analyze and address gender issues and women's economic empowerment in the MAPs sector through its Sida –funded LED project by applying Gender Assessment Tool (GAT) in all its project regions. The LED project is being implemented in six regions in Albania and uses Market System Development Approach (MSD) to increase the incomes of households in rural Albania by promoting sustainable and resilient business and inclusive access to benefits for MAPs and other NTFP products. Gender mainstreaming is also at the heart of this project.
GAT has four main components, each containing six indicators, and seeks to assess:
Access of women over resources awareness and information
Women's roles in the MAPs value chain
Best practices to lighten women's workload in MAPs sector
On 17 December 2020, CNVP organized two meetings in Malesia e Madhe with women MAP producers and representatives of MAPs companies to conduct the gender analyses. Participants were carefully guided through the assessment and explanation of separate indicators for each component to get the best and real results. Other meetings are being organized in other project regions with the project beneficiaries and stakeholders to finalize the gender assessment.
The results of gender assessment form all regions will be analyzed and a Gender Action Plan, which will guide LED project interventions to address gender issues in the MAPs sector in the project regions in Albania, will be prepared and implemented.