News
"MOVING project" Steering Committee Meeting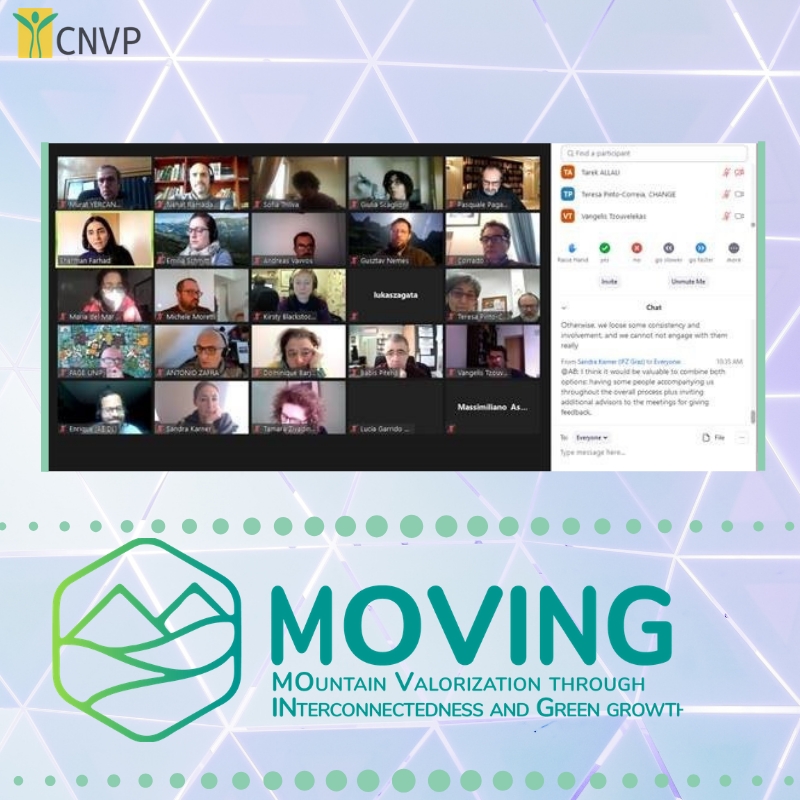 On 16th December 2020, the Online Steering Committee (SC) of the MOVING project had a meeting through the online Zoom platform.
CNVP as an implanting partner of the project for North Macedonia, being part of the highest project body (SC), discussed the strategic issues of the project, including current updates on several project work packages.
The focus of the meeting was on a few topics such as:
The community of Practice and Regional Multi Actor Platforms,
Conceptual and Analytical Framework
Definition of reference regions and biophysical basis of the value chain, land use systems, and land cover map in 23 reference regions
Inventory of mountain value chains
Data Management Plan and coordination tasks
Engagement Taskforce and discussion around the Value Chain Actors' long-term engagement and the creation of Community of Practice
MOVING (Mountain Valorisation through Interconnectedness and Green growth) is a Horizon 2020 project, which will be implemented through 2020-2024. MOVING will screen the Value Chain (VC) existing in all the EU mountain areas and will assess in-depth 23 selected reference regions in 16 countries, including a region in North Macedonia.