News
Business development training for a network of rural women entrepreneurs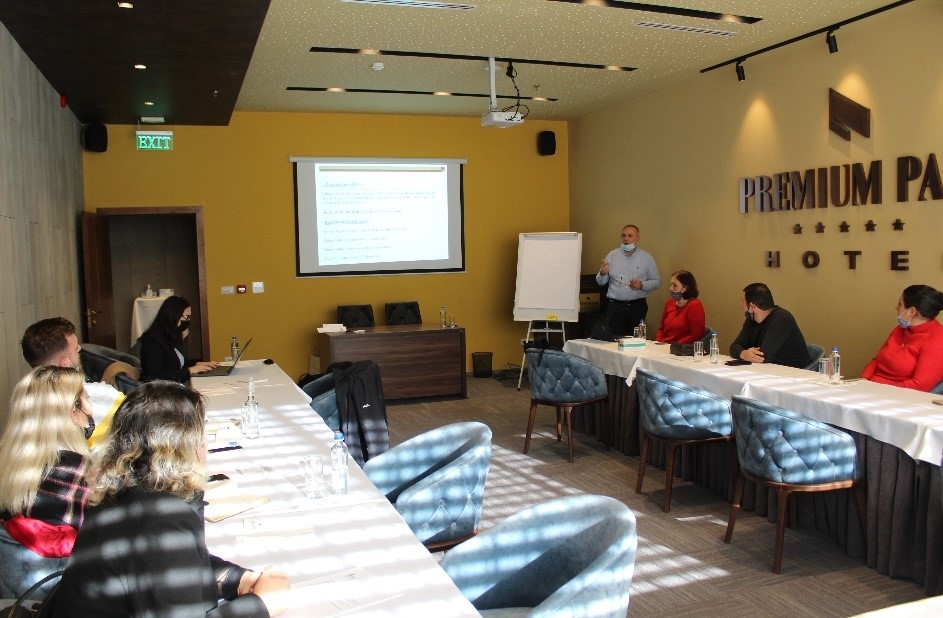 On 10th December 2020, CNVP has organized training sessions with an informal network of women entrepreneurs of the municipalities of Rahovec (village Krusha) and Prizren (village Lubinje) in Prizren.
The theoretical training and advisory services provided to an informal network of rural women were organized by always applying protection measures as recommended by the Public Health institutions.
Facilitated by two experts, the training was divided into two sessions:
The first part covered the accounting, legal aspects, and finance management (working capital, financial reporting, bookkeeping, depreciation, and annual financial statements taxes, etc.).
The second part was focused on discussion related to marketing, management and leadership skills, networking, data analysis, customer care, negotiations, and self-confidence building.
The training topics were very attractive and useful for rural women entrepreneurs of both municipalities Prizren where women are engaged with non-wood forest products and medicinal aromatic plants and municipality of Rahovec where women are engaged in vegetable production and processing.
The training is expected to improve and strengthen their skills in better management of their businesses as well development of networking within the country itself.
As a result, these two groups of rural women entrepreneurs started cooperation by sharing experiences, information, and products contributing to value chain development and networking.
This activity is supported by the Netherlands Enterprise Agency and commissioned by the Dutch Ministry of Foreign Affairs funded project.