News
CNVP has celebrated International Forests Day by planting trees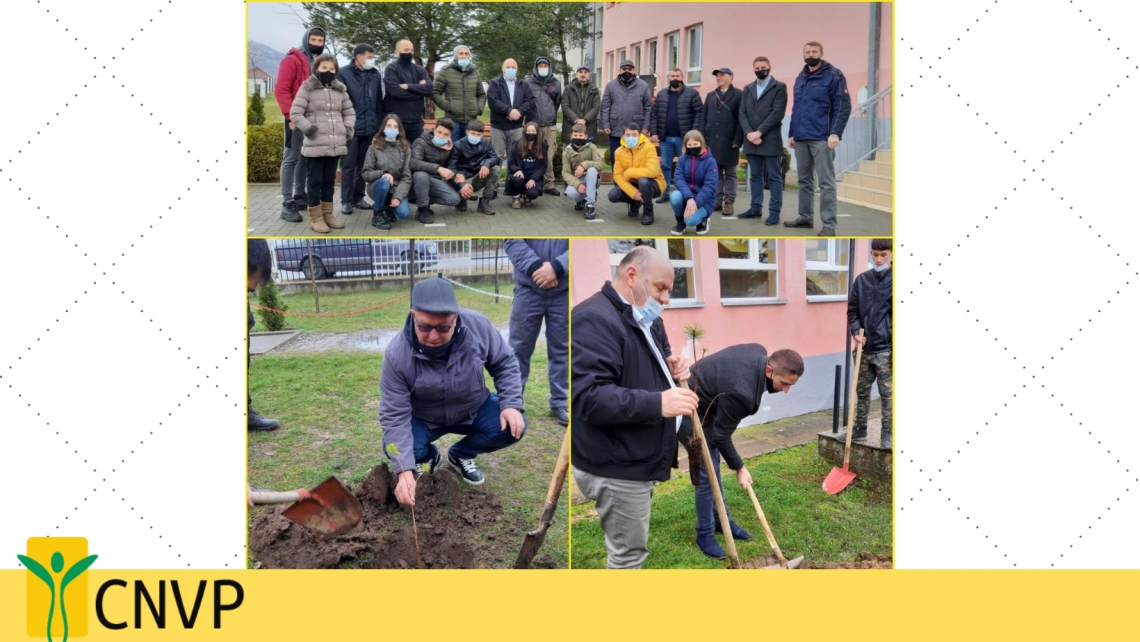 The UN General Assembly proclaimed 21 March the International Day of Forests (IDF) in 2012. IDF celebrates and raises awareness about, the importance of all types of forests.
The SSPDF project has undertaken a local initiative to organize activities involving forests and trees, including tree planting campaigns.
The International Day of Forests (IDF) theme for 2021 is Forests restoration: a path to recovery and well-being.
CNVP together with its partners NAPFO, Kosovo Forest Agency, Municipality of Gjakova, and community have marked 21st March (International Forestry Day), with the activity of planting trees in the garden of school "Ali Hadri" in village Cermjan, Gjakova.
CNVP's work on sustainable forest management includes multi-functional agroforestry systems for farmers; small-scale, private, and communal forestry development; forest governance and legislative reform; evidence-based forest policy; and decentralized forest management, including joint forest management.
The activity is supported by the Embassy of Sweden in Kosova-funded project being implemented by CNVP Kosovo - Strengthening Sustainable Private and Decentralized Forestry (SSPDF).