News
Today started the National Climate Conference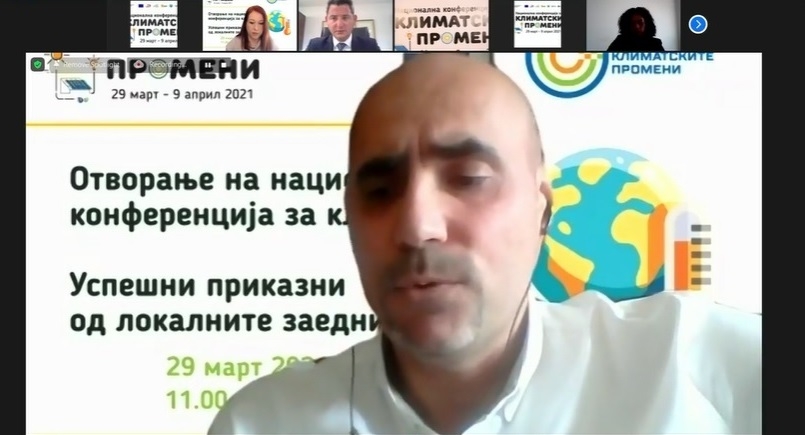 Today started the National Climate Conference, which will be followed by a series of public events and workshops taking place in the next ten days, targeting national authorities, international organizations, CSOs, and citizens.
At the very beginning welcome words were given by Mr.Stephen Hudolin, Head of the Operations Department of the EU Delegation, Mr. Naser Nuredini Minister of Environment and Physical Planning, Lile Simonovska representative from Ministry of agriculture, forestry and water economy, Ana Colovic Lesovska Director of Eko- Svest, and Mr. Nehat Ramadani CNVP Country Director for North Macedonia.
Mr. Naser Nuredini expressed satisfaction on the progress and ambition that our country has achieved in the framework of climate processes and international action, as well as opportunities for enhanced cooperation and achieving goals and targets.
Mr. Nehat Ramadani emphasized the excellent cooperation with "Eco-Svest" and DEM. "CNVP activities are closely linked to the use of renewable energy, sustainable forest management (where we are particularly committed because forests are an important element of the environment, and especially of a clean climate). There is a common scientific consensus in the world, which emphasizes that human activities are the main cause of the deteriorating climate." He stressed that each of us should change our behavior and work for social change in favor of mitigating the threats of climate change.
At these events, the importance of climate change was presented in hopes that it will help discover how crucial this topic is and why it must be included in every country's policies as well cooperation between sectors. The conference is the closing event of the project of the "Communities Communicating Climate Change", implemented by Eko-svest, CNVP and DEM, financially supported by the Delegation of the European Union in the Republic of North Macedonia between the period from 2018-2021.