News
CNVP meeting with the Minister of the MAFRD in Kosovo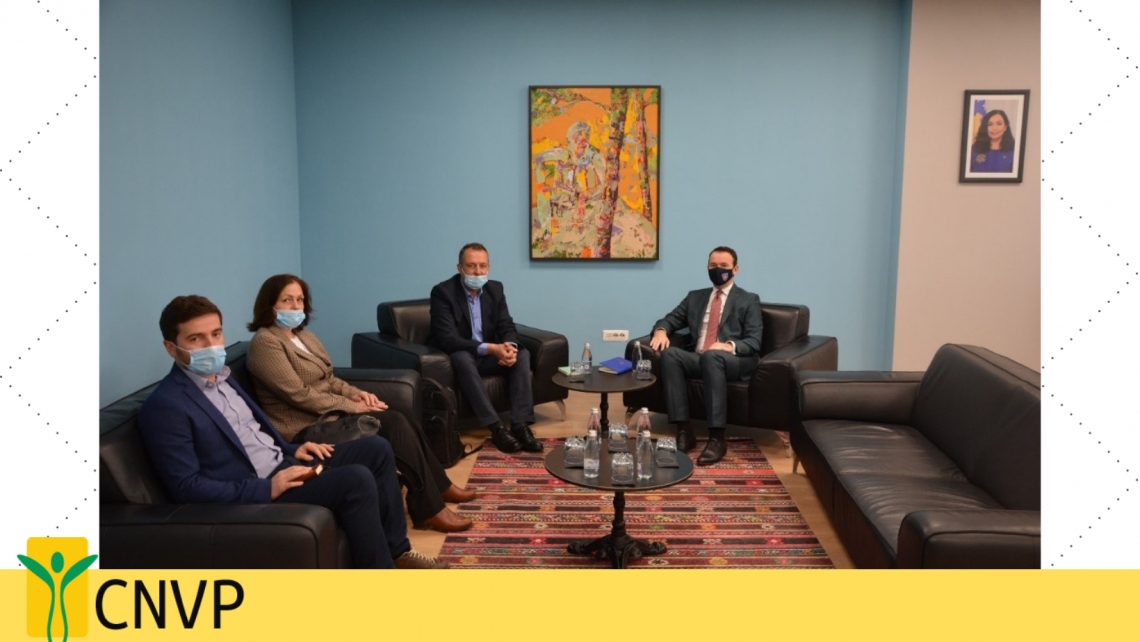 On 23rd April 2021, CNVP Executive Board Member Mr. Xhevat Lushi together with a CNVP Kosovo team had a meeting with the Minister of the Ministry of Agriculture, Forestry and Rural Development (MAFRD), Mr. Faton Peci.
The topic of the meeting was to introduce the achievements and challenges of the CNVP in general by focusing on the results of the SSPDF project supported by the Embassy of Sweden.
Discussions were related to the projects including a decentralized system for forest management/joint forest management, private forestry sector development, wood biomass value chain for renewable energy, and climate change through carbon sequestration.
Both parties agreed to have close cooperation for developing the biomass value chain for renewable energy, to increase the contribution of forestry to rural development and employment opportunities in mountain areas.