News
Study visit in Albania in the sector of MAP's and vegetable production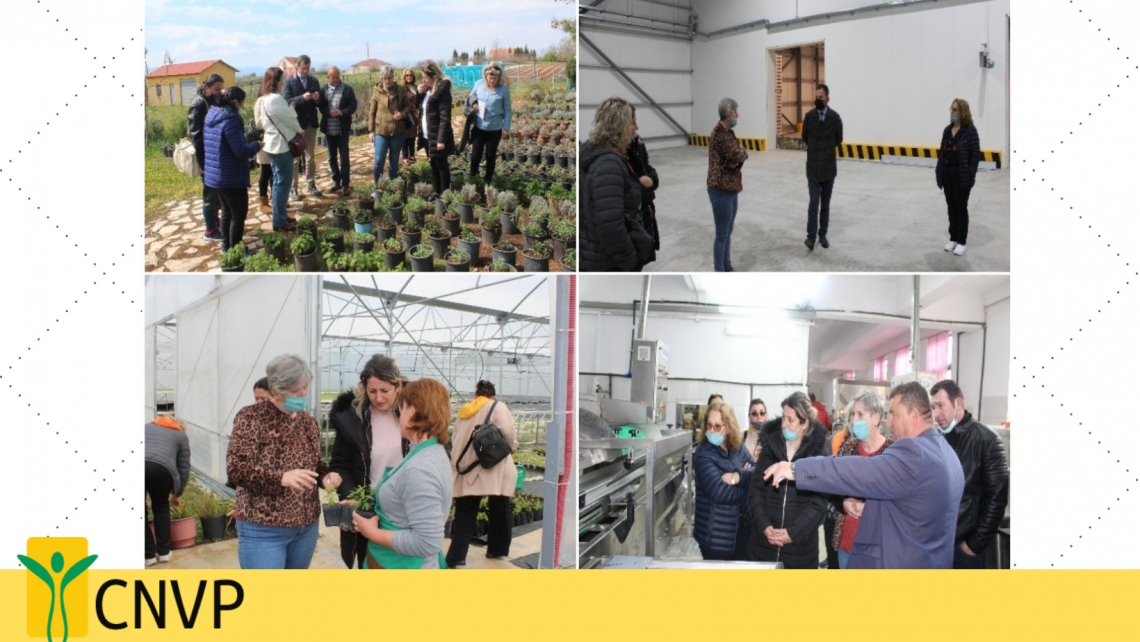 In the framework of the project "Capacity building of women entrepreneurs in vegetable and Non-Wood Forestry Products/Medical plants production & processing, the study visit to Albania was organized from 6-8th of April. The visit aimed to expose women entrepreneurs to best practices on using modern technologies and production/processing methods in vegetable and medicinal aromatic plant sectors.

The participants (10) from two municipalities Rahovec (Krushe e Madhe) and Prizren (Gornje Lubinje) were part of the two days program designed for learning and sharing knowledge based on their interest in the sector of production/processing of vegetable and MAPs.
For the best practices of medicinal aromatic plants collection, cultivation, processing, marketing all the whole value chain the group had valuable visits in Shkoder (Reci, Koplike) by visiting enterprise "DNL Herbs, nursery "Salvia Nord" and Rec Agriculture Cooperative as well as in Lushnje(Kamishte) the enterprise "BioBesi" for the best practices in the sector of MAPs and NTFP collection, cultivation, networking and use of advanced technology.

For the vegetable production/processing, the group visited a vegetable and fruit collection center "Doni" by learning about quality products, new hybrid seedlings, better production as well as the agro-processing company "Zdrava" in Lushnje for sharing experiences on vegetable processing.

The study visit in Albania enabled fruitful communications and learning among rural women entrepreneurs with experienced agro companies in Albania in the production /processing of vegetables and MAPs including networking and possibilities for future cooperation.