News
Dutch Ambassador in Albania meets CNVP and its partners in Shkoder Region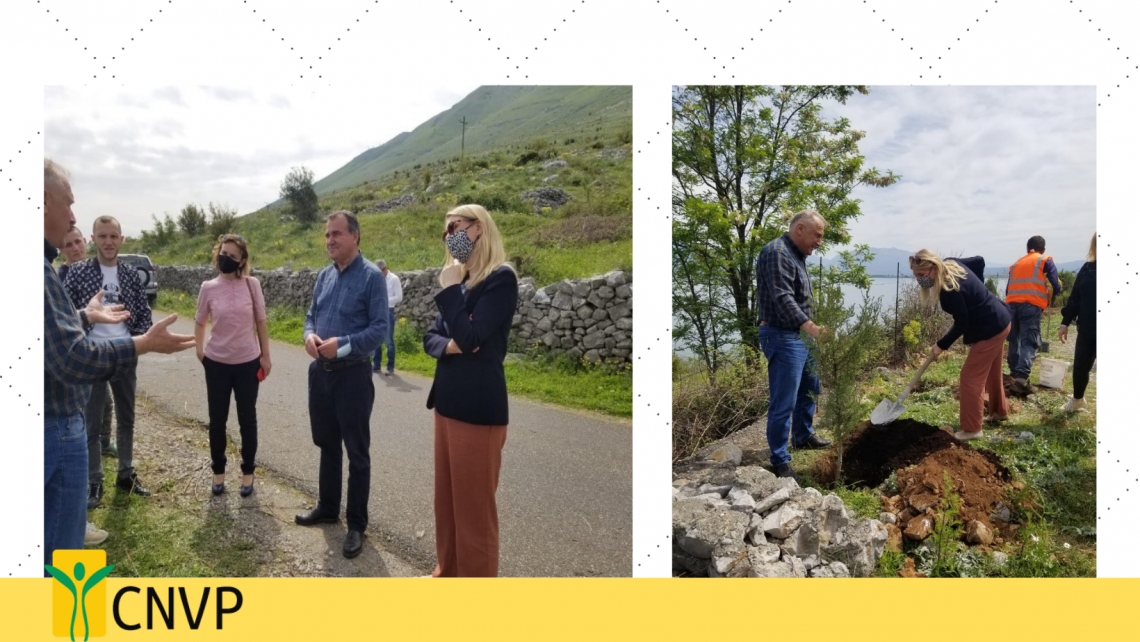 On 7 May 2021, the Dutch Ambassador Her Excellency Mrs. Guusje Korthals Altes met with CNVP Albania and its partners such as Forest Federation Shkoder, Forest and Pasture Users Association in Ana e Malit and Technical forestry school in Shkoder.
This visit aimed to present the projects that CNVP implements in Shkoder mainly LED, a Sida funded project, which supports income increase for poor and disadvantaged households in rural Albania who are involved in the production of medicinal and aromatic plants (MAPs), and ADA funded project which supports forestation of 10 ha in Ana e Malit Administrative Unit and vocational training for sustainable community forestry in Albania.
The visit was also organized in the framework of different activities that the Dutch Embassy is organizing with different stakeholders in Albania who are involved in climate change and local economic development projects.
After presenting CNVP projects to the Ambassador there were planted 10 Mediterranean pines in Shiroka village as a symbol of care and efforts to respond to climate change and it was discussed possible cooperation in the future.