News
CNVP and its partners mark the World Environment Day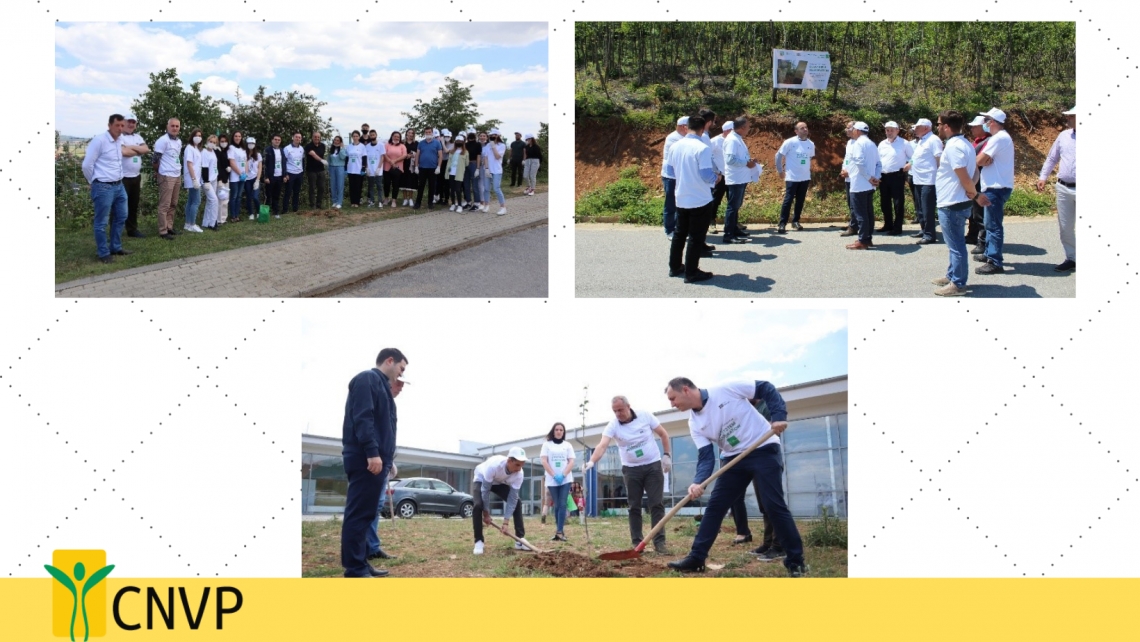 This year, the theme of World Environment Day is "Reimagine. Recreate. Restore. The theme focuses that healthy ecosystems can enhance people's livelihoods, counteract climate change and stop the collapse of biodiversity.
CNVP with partners are working together to promote the activities on sustainable use of forest ecosystems through the development of models on wood biomass production, agro-forestry, and coppice forestry thus creating the opportunity for the improvement of forest management through the rational use of wood waste. The increased application of biomass production contributes to the annual growth of biomass, reduces carbon dioxide CO2 in the atmosphere, and contributes to the mitigation of climate change.
On the occasion of World Environment Day, CNVP Kosovo in cooperation with the Ministry of Agriculture Forestry and Rural Development, Kosovo Forestry Agency, Municipalities of Hani I Elezit and Shtime, and the National Association of Private Forest Owners, has organized two events.
The first event took place in localities supported by the SSPDF project carrying out the visit to the forest plot managed by the Kosovo Forest Agency, where silvicultural works have been developed in cooperation with the National Association of Private Forest Owners, the Municipality of Hani I Elezit and the local Association. The visit continued to the primary school, showing the experience of using biomass (wood chips) as a source of heat in the school and at the same time, the whole supply chain was introduced by promoting cooperation of /public/private partnership and local actors in sustainable forest management and in improving the forest ecosystem and the environment in overall.
On this day, jointly with the municipality of Shtime was promoted the local environmental action plan, supported by CNVP, and the activities on promotion of effective management of environment continued by planting hazelnut seedlings at the kindergarten and high school, cleaning the pine park (removal and cleaning of waste from the park).
The activity is supported by the Embassy of Sweden in Kosova-funded project being implemented by CNVP Kosovo - Strengthening Sustainable Private and Decentralized Forestry (SSPDF).