News
CNVP organized the third round table with actors dealing with forest management in Elbasan region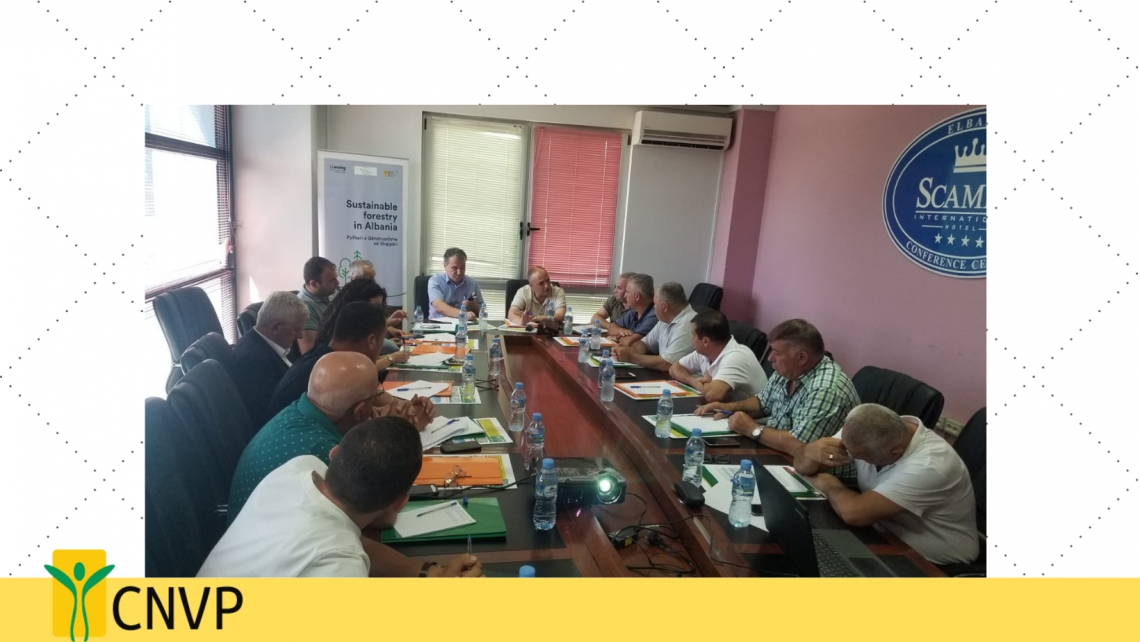 On 23 July 2021, CNVP Albania organized the third round table in the Elbasan region with actors dealing with forest management (National Forest Agency, municipalities, administration of protected areas, forest federations, and forest associations) to present the progress of the project "Afforestation, training, and community-based management forests" funded by ADA and Austrian Lenzing company and discuss on the issues that local actors are facing actually with forest management.
The stakeholders present in the meeting discussed and addressed several issues related to forest management as a new responsibility of municipalities as the following:
As it is raised in Puka and Dibra meetings the top demand for municipalities remains preparation and approval by the Ministry of Tourism and Environment and National Forest Agency of the new sub-legal acts based on new forest law.
In the Elbasan region, there are good cases for preparation of new Management Plans by municipalities using their revenues such as Elbasan, Librazhd, Prrenjas, and Gramshi, which makes them eligible to apply for IPARD III and other funding programs and built a foundation for sustainable forest management.
Legal arrangements related to clarification of roles and tasks of state inspectorate and the forest inspectorate at a municipal level,
The need for close cooperation between related central and local institutions and other actors in terms of forest fire protection, diseases, insects, and funding opportunities on forest rehabilitation and new afforestation in order to improve water recourses, prevent soil erosion, and mitigate climate change effects.