News
Member of European Parliament meets CNVP Kosovo and its partner in Prizren region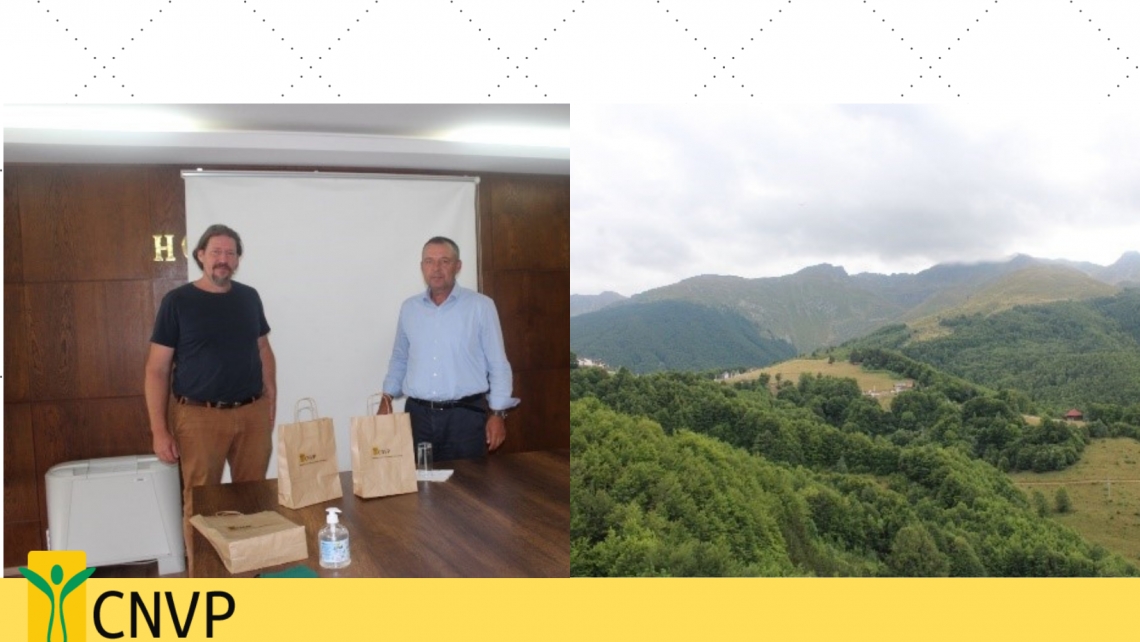 On 27 August 2021, the member of the European Parliament His Excellency Mr. Thomas Waitz met with CNVP Executive Board member Xhevat Lushi and Hajrush Kurtaj, natural resource Officer, and its partners such as Mr. Bajram Kafexholli, director of Sharr National Park, as well as environmental and ecotourism NGOs.
This visit aimed to present the projects that CNVP implements in the Prizren region mainly, a Sida funded project, which supports income increase for households in rural Kosovo who are involved in the production of medicinal and aromatic plants (MAPs), and DBU and EURONATUR funded project which support "Sustainable Future for Sharr/ Korab-Koritnik" sustainable regional development, reduction of threats to biodiversity, improvement of habitats and strengthening transboundary cooperation.
Among the topics of discussion were those about sustainable forest management, climate change, renewable energy, and honey value chain development cooperation in the function of regional economic development, including challenges that Kosova has in improving Natural Resources Management.